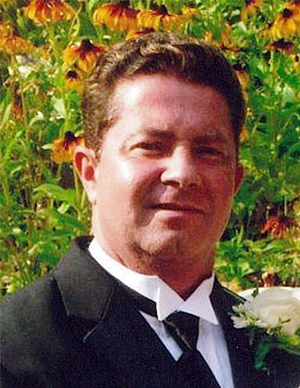 Roger was born in Revelstoke on August 27, 1962, at the old Queen Victoria Hospital. He was predeceased by his father John( Jack) and his mother Violet.
He was named after the Rogers Pass, which had just opened in 1962. Roger attended school here in Revelstoke. As a teenager he worked as a log scaler during the summer and at Coopers Foods to save the funds required for the beginning of his lengthy journey into the medical field.
He also did a stint as an operator for a bus lines company in Toronto and on many occasion would laugh and ponder those who were out there still trying to figure out where they were going with the directions he had given them. He hated that job !
Upon graduation from Revelstoke Secondary School, he attended Okanagan College in Kelowna to complete the education requirements required for McMaster University in Hamilton Ontario.  His acceptance there made his family and extended relatives extremely proud of him.
Having completed four years at McMasters, he graduated with honors and was awarded for his development of an artificial knee joint . Roger also achieved his certifications as a licensed Naturopathic Doctor and Acupuncturist.
Roger returned to Revelstoke and with his wife Patricia, opened his own chiropractic clinic where what is currently Crescendo is today on First Street West.
Disappointed with the manner in which chiropractors were viewed by the medical profession, he returned to McMaster in 1991 and after another four years graduated again with honors as a medical doctor .
Without any financial assistance from family and amidst personal family hardships, he graduated in 1995.
Roger's love for his family and for Revelstoke brought him back to his hometown although he received many persistent and financially attractive  pleas from American institutions.
Dr. Roger Morrison had the respect of his patients for being caring and thorough in his diagnostics. His "bedside manner" was akin to the doctors of yesteryear and he often made house calls if his patients were unable to make their way to the clinic .
His depth of caring did not come without a price. Being that he grew up in Revelstoke with the families he treated, any joy that one might think would accompany his reputation often was overshadowed with sorrow at those times when it was not always a happy ending or when he had to deliver sad news to the patients he was so fond of .
Roger was a man of many interests . He'd won many bodybuilding titles in his youth and his love of nature opened the doorway to his reputation as an accomplished mountaineer and water colorist.
He'd climbed Mount Begbie some 45 times in winter and summer and delighted in taking people up with him. He was 10 years of age when he first climbed Mount Begbie with his brother John.
Since his child hood, he was always busy, set his goals high and went about achieving them on his own.
He began bodybuilding in order to assure he could accompany his brother on climbing trips and went about training with a dedication and self discipline that allowed him to climb several mountains with record ascents of 10,000-foot peaks in Rogers Pass at the age of 10.
Where others in larger centres had the benefit of gyms and partners to train with, he had paint cans filled with rocks and old mining cart wheels as bar bells in the basement of his family home. His nutritional supplements consisted of quantities of raw eggs, massive quantities of Velveeta cheese, desiccated liver, and farm-purchased milk complete with animal hair and the odd broom bristle. Posters of Arnold Schwarzenegger and Franco Columbo hovered above on the walls of his workout room.
Roger the man loved animals and his waters ran deep. As a youth his strengths emotionally and physically were always tested because he never coasted along in whatever interested him. There was always a goal and the agenda was Do It Now.
He was artistic and thoughtful with a great sense of humor that those who knew him often were surprised at given his nature to keep focused on the goal at hand. Roger was a talented speaker and had that ability to inspire people in their own personal pursuits.
Whatever Roger Morrison did, he did it with diligence. He could carve the scariest pumpkin any Halloween night would see but not without dozens of sketches before as he said, "he breathed life into it."
His inquisitive mind caused him to be an avid reader. He was an authority on the Sasquatch or Big Foot and had in his library every book ever published on the subject.
He loved his home, his dogs, landscaping and pond building again to a degree that was "over the top." His love for his brother and mother was forever displayed in word and actions throughout his entire life.
Roger died suddenly at his home on November 8, 2012, at 50 years of age.
He is survived by his wife, his beloved dogs, brother John and his wife Shelly.
He will be missed by many who knew Roger James Foulis Morrison the man, the boy and the respected doctor he was.
Should anyone feel moved to offer any small token of condolence, a donation to the local animal shelter or SPCA would surely, safe to say, bring a smile to a face missed by many especially those who knew him and understood his journey.
May his passing encourage us to continue on carefully and with compassion for each other.
A Funeral Service for the late Dr. Roger James Foulis Morrison will be held at the Revelstoke United Church on Saturday afternoon, November 24, 2012, at 1 pm.