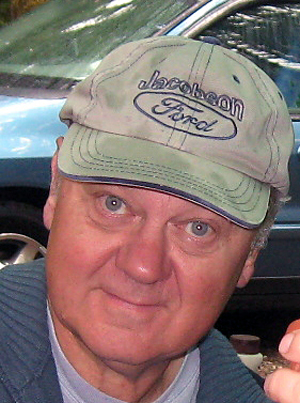 Robert (Bob) Jefferis, long-time resident of Revelstoke who retired to the Okanagan four years ago, passed away on November 18, 2012, in Kelowna after a three-year battle with cancer.  He had his wife and kids at his side in the Kelowna Hospice House.  Bob is survived by his wife of 42 years Lois, children Cheri (Bill) and Neil (Vivianne).  Grandchildren Kelli, Wesley, Henri and Morgan.  Father Donald and sisters Dianne (Harold) and Donna (Larry) and their families.
Bob had a passion for motorcycles, winemaking, camping and FORDs.  He was happiest with his family around and found it hard not to be the life of the party – no matter where he was.  Beloved and remembered fondly by everyone he met and influenced in his 66 years.  He will be greatly missed.
A family gathering will be held at a later date to celebrate Bob's life.  The family would like to send a special thank you to all the staff at the Central Okanagan Hospice House and the Cancer Centre for the Southern Interior.