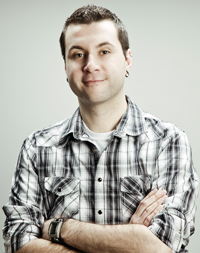 "Freethinkers are those who are willing to use their minds without prejudice and without fearing to understand things that clash with their own customs, privileges, or beliefs" Leo Tolstoy
This marks the fifty-second week of the Higher Ground feature in The Revelstoke Current.  It has been a great year's worth of columns, exploring a diverse array of opinions, topics and stirring up debate whenever possible.  The purpose of these opinionated expositions has and always will be to take a strong stance in order to have us all asking questions about the things going on around us, and potentially create some meaningful change.
Radical, outlandish and sometimes offensive opinion columns are what are needed to wake us up and challenge our worldview.  When I read an opinion article about something I want it to ruffle my feathers and hopefully inspire a passionate response.  I may be offended, I may even disagree, but I am content to have my preconceived notions on a subject challenged and perhaps even proven wrong.  No one really likes to admit when they are wrong, but having my worldview disputed, learning new things and new ways of thinking are all the most exciting parts of my day.  For better or worse, I have enjoyed sharing that with all of you this past year.
Over the past 52 weeks I have done my best to berate everyone from yarn-bombing terrorists, City Council, scooter-riding seniors, gender-biased politicians, City Council, ski-resort kooks, locals, non-locals, City Council, bacon eaters, water wasters, City Council, soccer players, and generally any other folks who maintain rigid beliefs (Watch out parents!  You'll get yours next week!).  Beliefs can be closed, stiff and when challenged provoke anger, intolerance, defensiveness and fear.  Opinions are malleable and open to change and discourse.  That is where Higher Ground comes in.
"The recipe for perpetual ignorance is: be satisfied with your opinions and content with your knowledge."  Elbert Hubbard
Strong opinions are the name of the game in this column.  Do I believe whole-heartedly in every opinion I put forth here?  Of course not, if I did I'd be a huge asshole.  What I do believe in is stirring the pot and asking questions to make myself and others think about things we may take for granted around us and not simply be satisfied with the status quo.  So, by my estimation that only makes me a mild asshole.  However, taking a strong stance one way or another is a necessity in an opinion column.  Fence sitting is a trait amongst politicians, not opinion columnists.  If I wanted perpetual agreement I would write a piece about the colour of the sky, and even then there would be those who disagree on principle alone.
Many times the final published product each week is a composite of discussions held with friends and strangers alike.  Other times it is simply an absurd, disjointed rambling, passionate in purpose and indecipherable in ultimate intention.  Our opinions and beliefs are shaped by everything around us and do not exist in a vacuum.  And, like all opinions, the column is always in a perpetual state of 'nearly finished draft'.  Mistakes, stumbles, revisions and successes aside, my goal is to learn something new, guide others to new wisdom, or simply make myself laugh. If I can accomplish any of this through a turn of phrase, clever alliteration, or the addition of some satire and irony, then I consider it a successful week.
Regardless of the ultimate outcome each week, I strive to do better.  When I started writing this thing a year ago, David and I agreed that if even ten people read it every week then it was good enough to be a success in our eyes.  The reality has been much more enthusiastic.  I am grateful to the hundreds of readers far and wide that tune in each week to see what lunatic fringe nonsense I will spew.  I am grateful to the Revelstoke Current for providing an outlet for my creativity and standing supportively by my pieces.  I am grateful for those who progress the dialogue with insightful comment and equally grateful to those who offer obtuse comments which naturally serve to reaffirm the central point of many of my columns.  I am grateful for the continued learning simply by writing creatively and passionately about something to face critique and judgment in the public eye.
Thank you for a great year readers!  Keep reading and I will keep writing!
"Believe nothing just because a so-called wise person said it.  Believe nothing just because a belief is generally held.  Believe nothing just because it is said in ancient books.  Believe nothing just because it is said to be of divine origin.  Believe nothing just because someone else believes it.  Believe only what you yourself test and judge to be true."  Buddha