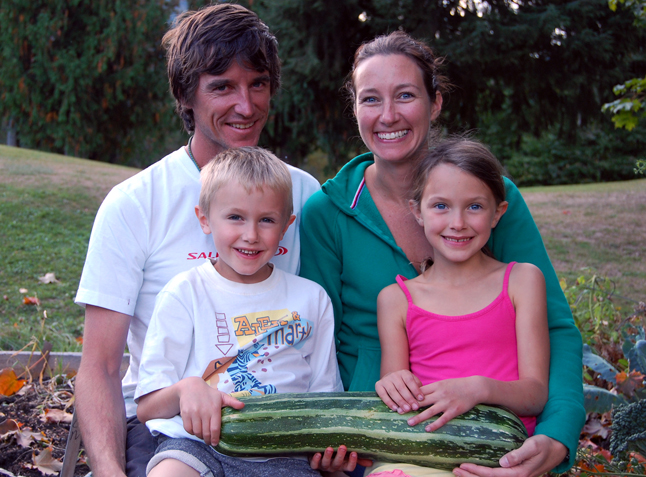 By David F. Rooney
Greg Hill's first trip to Nepal was supposed to be a grand adventure. The local mountaineer renowned for ascending and skiing down two million vertical feet in 2010 had so far had an interesting expedition late this summer as the videographer for a group of Germans led by Beni Bohm planning on skiing 8,000 metres down Mount Cho Oyu, 20 kilometres west of Everest.
But the border of Tibet was closed. So, after trekking to, climbing and skiing Mount Mera 6,476 metres (21,247 ft), they set their sights on Nepal's Mount Manaslu, the eighth-highest mountain in the world at 8,156 metres (26,759 ft).
It would prove to be a fateful decision.
Manaslu is one of the more risky 8,000 metre peaks to climb: as of May 2008, there had been 297 ascents of Manaslu and 53 deaths on the mountain, making it, according to Wikipaedia, "the 4th most dangerous 8000m peak, behind Annapurna, Nanga Parbat, and K2."
As a mountaineer and adventurer Hill understands the nature of risk and he takes calculated risks every time he ventures into the backcountry.
So it's natural that he felt a little uneasy when he and a party of Germans he was filming for climbed to the 6,400-metre level where their Camp 2 was located on Nepal's Mount Manaslu on September 22. Above them at 6,800 metres he could see a tent camp filled with climbers and Sherpa guides perched on a broad slope below the face of the mountain. It was a surprisingly dangerous place to site a camp. A broad expanse of avalanche debris below the large camp clearly showed that avalanches were common on that slope.
"It was a site that had been proven safe over the years but you could see that it had hit by avalanches over the years," he said in an interview at his Colbeck Road home, adding that he knew he would never be able to sleep easy knowing how much ice and snow loomed above him.
That realization made Hill uneasy. He and the others in his party sited their own camp on an elevated piece of terrain off to the side of the main camp.
They went to sleep the next day expecting to continue their climb. But their sleep was interrupted at 4:45 am on September 24 when, as he clearly recounts in his blog:
"… Cold temperatures created some brittle seracs (defined as blocks or columns of ice formed by intersecting crevasses on a glacier. Often house-sized or larger, they are dangerous to mountaineers since they may topple with little warning) which broke off from the glacier at about 7,400 metres and landed on the wind-slabbed snow, giving it enough of a trigger to crack approximately 300 metres across the slope. This avalanche swept through Camp 3 catching everyone sleeping in their tents and wrapped in their bags. At least 16 tents were swept off their platforms and sent careening down the mountainside."
"I woke up and heard the sound of the tents flapping and flapping," he said in the interview. "We left our tents and you could see a few headlamps coming on. We started seeing bits of tents, sleeping bags and boots.
"We had shovels. How well were we going to be able to help these guys?"
They found battered men and women with broken and bleeding limbs — all of them in shock.
In some cases one person in a tent might have been spared while their tent-mate was swept away to his doom.
Greg put it best in his blog:
"The variety of injuries was astounding, some people were 'OK' from their 1000 foot tumble, others were so full of internal injuries that life escaped them quickly. Some had arrived sitting on top of the debris while the tent beside them was completely buried in hard suffocating avalanche debris. There were injured people stuck in their tents with the dead body of their tent mate wrapped around them. The line between life and death was inches. Some people were talking to their tent mates as it happened, and when the avalanche stopped their partners were nowhere to be seen.
"Immediately our group started helping out, digging out those that we could. Providing oxygen, warm clothing and any care we could. Stabilizing and helping out everywhere. The cold temperatures and high elevation made it essential that we get people warm.  There were people partially buried with broken ribs and dislocated arms that we dug out and helped get warm.  Others that were so injured we provided the as much care as we could but still watched them fade away. Through some miracle there were lots that simply needed sleeping bags and warmth.  We spent 5 hours helping people, mourning with people as they watched their friends pass away beside them, digging a helicopter platform and moving the injured people close enough to fly them away once the helicopters got there.  While also digging out the deceased and trying to locate any other missing people."
Fortunately, one thing the people on the scene had going for them was the weather. "The weather was perfect for a rescue," Hill said.
But many people could not be helped. In the end 11 people were unaccounted for and could not be found. Most, it is thought, ended up in a deep crevasse below the campsite.
"Midway though the rescue I just broke down and cried for everyone who died," Hill said. "It just seemed as if it could all have been avoided."
It must feel a little surreal.
Just a week ago he was pulling people — living and dead — from the snow in the thin, thin air of Mount Manaslu. Now he's back home with his wife Tracey and their children Aiden and Charley.
"I won't be going back there for a few years," he said.
Postscript: While Greg has told his story to the news media, he is thinking of speaking publicly about this extraordinary adventure and showing images from his experience in Nepal.
Here are some photos Greg took during his trip: