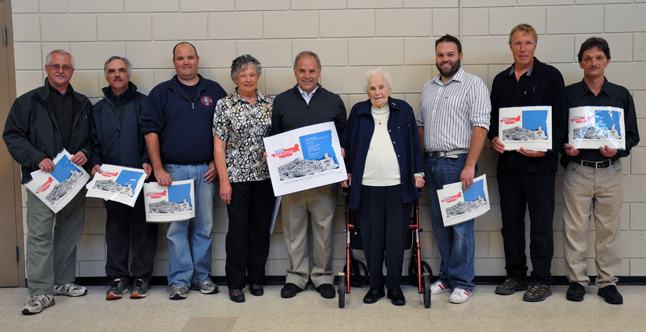 By Jill Zacharias
CDFC Volunteer Committee
For a few hours October 13 the Community Centre was alive with the spirit of volunteerism. 26 organizations hosted colorful displays in an attempt to recruit new volunteers. The sweet sound of jazz permeated the hall courtesy of the Fourth Street Jazz Project. There were snacks and activities for kids. And over 100 potential volunteers ambled in, looking for a way they could contribute.
Preliminary feedback indicates that many of the community groups were successful in recruiting new volunteers. As well, most organizations thought it was a great opportunity to talk to people personally about what they were all about.
A highlight of the day was honouring the first Spirit of Revelstoke award recipients. This award recognizes citizens who have made outstanding volunteer contributions to our community. Mayor David Raven was on hand to give out the awards and paid tribute to each person. The Spirit of Revelstoke awards are ongoing – you can nominate someone at any time. Nomination forms can be picked up at Chamber of Commerce reception (204 Campbell Ave) or requested via email to: volunteer@revelstokecf.com. The names of nominators remain confidential.
If you missed the Volunteer Fair but are keen to get out there and volunteer, check out the Volunteer Recruitment board at the Community Centre. The fair was a joint effort between Community Futures, the Community Response Network and Okanagan College's Volunteer Adult Literacy Tutoring Program. Looks like it'll be a go for next year!
Here are some additional photos from the event: