By David F. Rooney
Get ready to party this weekend as the first annual Revelstoke Bier and Musik Festival get underway at the Last Drop.
Organized by Scott Duke, Randy Jones, Joey Noseworthy and Jan Marc La Flamme this party is offering music by four bands — Vortex from Nelson, Vancouver Island digeridoo master Shane Philip and local bands 45 minutes and Classically Spun — and a raft of activities that promise to help you celebrate the end of summer and the coming of winter.
"The Revelstoke Music Festival threw in the towel this year," says Jean Marc La Flamme. "I spoke with every member of the old team and they said 'we are done' and would support a new fest. So we came up with the idea in the spring but too late to organize major sponsors for 2012."
La Flamme said the organizers need a whole year to make their pitch to investors and craft breweries.
They hope to attract about 250 people this year "but we are aiming for thousands of people next year from all over BC, Alberta and the rest of Canada," he said.
The event will be held at the Last Drop Pub, which is dedicating two large rooms and its patio dressed up in "funky, Germanic and harvest styles," La Flamme said.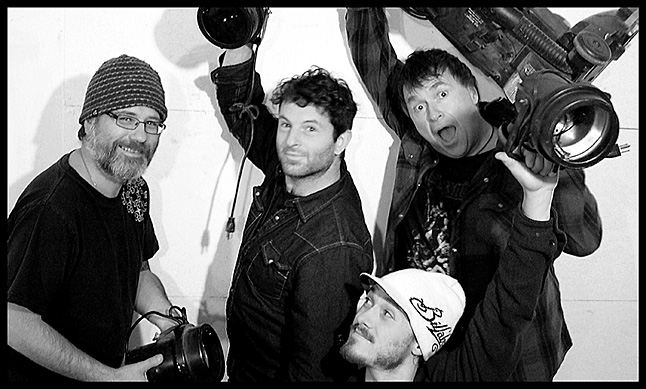 The beer this year will be provided b y Mount Begbie Brewery and future events may bring in beers from other micro-breweries.
"Mt. Begbie Brewery is justifiably concerned about us bringing in  competition, so we need to plan this out appropriately," he said.
Eventually, organizers hope the festival can be a vehicle for helping out local charities.
"On top of a year to plan, we need dedicated professionals to help organize, targeted sponsors, small breweries, local business support, unique music of all styles and open communication with residents and government to nail the best fest for everyone," La Flamme said. "That's why we have beerandmusic.ca which will build up to a large scale website binding together the synergies of craft beer and unique music."
There will be Oktoberfet games and other activities and it's all free (well not the beer or the $10 buffet from 6 pm until 8 pm).
You will need a ticket after 8 pm. Tickets are $20 in advance and $25 at the door.
Click here to visit the festival's Facebook page.