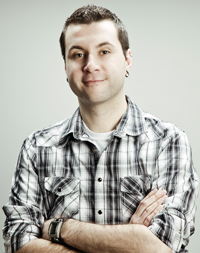 Late last week a small British Columbia news story went by nearly unnoticed.  As reported by the CBC, delegates of the Union of British Columbia Municipalities (UBCM) voted in favour of decriminalizing marijuana (http://www.cbc.ca/news/canada/british-columbia/story/2012/09/26/bc-ubcm-marijuana-resolution.html).
This is not the first time that a major lobby group has debated whether or not to decriminalize marijuana.  At its Annual General Meeting in 2011, the BC Chamber of Commerce narrowly voted down a similar measure, expressing concern the organization was not prepared to manage the potential pubic relations debacle that might have followed.  Given the rather quiet response in the media to the UBCM vote, it seems the BC Chamber need not have worried.
Representatives from Revelstoke City Council were in attendance at the conference to cast their own vote in the debate.  When reached for comment Mayor Raven indicated he was not present for the vote as he was meeting with the Ministry of Highways at the same time.  While he explained as a result of the vote the issue has now been handed over to the province and is no longer a municipal issue, he still has concerns "Obviously there is the taxation piece that a lot of people are attracted to, but from a regulatory perspective, do we really need a society with another intoxicant on the market?  With all the problems we have with alcohol abuse, will we be simply duplicating that?"
Of those Revelstoke City Councillors in attendance at the UBCM Conference (Bender, Johnston, Nixon, Scarcella) only Councillor Bender replied to requests for comment.  Via email, he indicated that he was present during this vote and that he voted in favour of lobbying the provincial government to decriminalize marijuana.  Bender explains reports have indicated the vote was very close, but describes his perspective as "I was sitting hear the back of the room…the had raised ballots were sufficient in number to indicate a decisive outcome on the 'for' side."
Councillor Bender was willing to express a stance on the issue by stating definitively "Decriminalize and you take the profits out of the hands of the illegal distributors and put it into our, the taxpayers, hands."
For a community burdened with high tax rates, having a new method of generating income could be viewed as a great asset.  Bender explains this would apply to Revelstoke as"[A] potential opportunity to take the drug (like booze) to help pay for our deteriorating streets, sewers and waterline…[W]e all know we need more municipal tax dollars to maintain the facilities the Provinces have been downloading on us for 20 years."
Now that the UBCM has approved this historic resolution favouring a province wide stance that supports decriminalizing, regulating and taxing marijuana, will we actually see this occur in the near future?  BC Municipalities can support this initiative, but then it is in the hands of the Province, and after that the hands of the Federal government.  At that level, the debate about decriminalizing marijuana stops becoming an issue of taxation, public health or fence-sitting morality, and becomes an issue of foreign policy.  With the type of relationship the Conservative government has cultivated with the United States, it is highly unlikely to expect the Federal government to lead the charge and progressively decriminalize marijuana until the United States does first.  Then again, perhaps that is not as far off as we may believe.
As reported by Julian Brookes of Rolling Stone Magazine in July (www.rollingstone.com/politics/blogs/national-affairs/pot-legislation-is-coming-20120726), this November will see the people of Colorado, Washington and Oregon voting not just for a president, but also effectively legalize marijuana.  Support for legalizing marijuana is at an all time high in the United States as detailed in a Gallup poll from October 2011 (www.gallup.com/poll/150149/record-high-americans-favor-legalizing-marijuana.aspx) with 50% of Americans in favour.  Nevertheless, it was expected in 2010 Proposition 19 the State of California's marijuana legalizing initiative, would pass due to resounding approval in early polls.  In the end, many voters flip flopped at the polls and the proposition was defeated.  The legalization of cannabis in Colorado, Washington and Oregon is not a done deal yet.  Further, it could be an entirely different playing field for legalization should a Republican president be elected in November.
The synergy in conservative politics south and north of the border is only too obvious.  A 2011 poll by Forum Research Inc. showed a 66% majority of Canadians supported the decriminalizing of marijuana (http://news.nationalpost.com/2012/01/17/majority-of-canadians-support-legalizing-or-decriminalizing-marijuana-new-poll-suggests/).  Despite the same poll revealing that 59% of Conservative voters supported marijuana law reform, the Federal government has been reluctant to even open any new debate on Parliament Hill.  Conservative MP David Wilks could not be reached for comment.
While federal and international marijuana policy measures will take far longer to change, the recent UBCM vote provides a very clear mandate for government to begin real, progressive movement towards decriminalization.  UBCM delegates have declared cannabis prohibition to be a disastrous and expensive failure of public policy, and like the end of alcohol prohibition and over 80 years ago, it is clear the time has come to try something new.