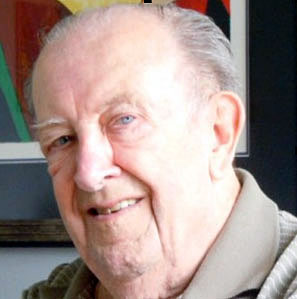 Art passed on Wednesday, September 26, 2012, at the age of 90.
He is survived by his wife Jessie of 23 years, daughter Sheila (Wayne) Riggs of Delta, BC, sons Brian (Nicki) of Kimberley, BC, and Roger (Jan) of Surrey, BC, seven grandchildren, two great grandchildren and Jessie's family, daughters Terry Fooks and Kelly Heighington, son Bill (Trudy) Heighington, six grandchildren, nine great grandchildren and numerous nieces and nephews. A
rt was predeceased by his first wife Kay. Art served his country during WWII and subsequently enjoyed a successful teaching career throughout BC, retiring to Kelowna to enjoy Okanagan life, especially the outdoors. An informal family gathering will be held.