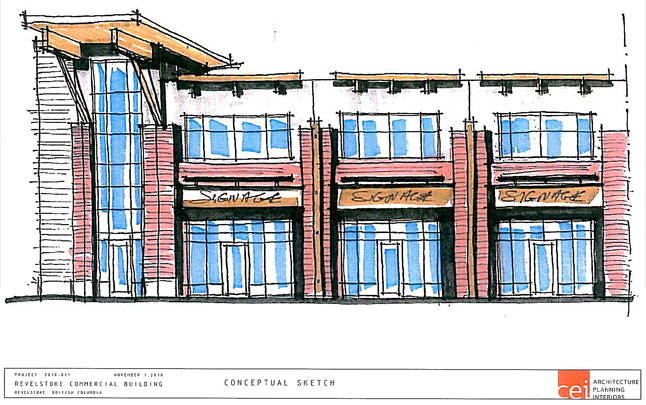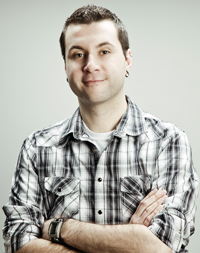 After years of planning, meetings and partnerships, it seemed that the Revelstoke Visitor Centre was primed to get itself a brand new, 4,000-square-foot, permanent location.  In partnership between the Revelstoke Chamber of Commerce, Revelstoke Community Futures and the City of Revelstoke, $1.2 million dollars in funding was secured for design and construction.  Several potential sites and leasing options had been assessed, the City had agreed to donate land adjacent to Grizzly Plaza, and after a lengthy proposal process an architect had been secured to design the new building.  Everything was on track to break ground in fall of 2011 with a grand opening in mid summer 2012.
Suddenly the brakes were locked in July 2011 as City Council got cold feet, fearing there had not been enough public input, and began discussing the status of the Grizzly Plaza location in secret (aka in camera), as reported by The Revelstoke Current (https://legacy.revelstokecurrent.com//2011/07/13/city-seeks-alternative-models-for-a-new-visitor-information-centre/).
Unexpectedly, all forward momentum ended, the project stalled, rumours circulated about conflict of interest and lack of transparency.  At the end of the day business was taken behind closed doors and nary a peep was heard in public about a new visitor centre for a year and a half.  That is, until early last week when The Current reported on an ambitious new plan to construct and open a new Visitor Centre within the next 10 months at a site previously determined to be unsuitable.  (https://legacy.revelstokecurrent.com//2012/10/02/new-visitor-information-centre-is-a-go/).  So what happened in between?
Alan Mason, the City of Revelstoke Director of Community Economic Development and de-facto lead for the project, explained there was a lot of opposition from businesses directly affected by the loss of parking that would result from the proposed Grizzly Plaza location.  Additionally, he cited concerns from the Revelstoke Farmer's Market and various citizens who had been involved with the original Grizzly Plaza development.  "Some people went to Council and some came to me with their concerns," said Mason. "There were discussions held in camera."
However, City Councilor Chris Johnston explained that the halting of the process was not driven by the City of Revelstoke as reported in July 2011, but seemed to come from the Chamber of Commerce.  "To the best of recollection we never heard anything from the public over loss of parking, but it did cause concern amongst some councilors."
"From the Chamber's point of view the process slowed down because of the turmoil we faced," says Chamber President Brydon Roe.  "Without someone to champion the project for the Chamber, it challenged us as an organization to move it forward."
'He said', 'she said' aside for a moment; the question remains: What precipitated the change in location?  That was the question on Don Teuton's mind when he first read the announcement last week.  As past-president of the Chamber Don was heavily involved in the development process.  He recalled the original proposal from the Beruschi family-owned company Revelstoke Land and Development Company for the location next to Pharmasave on Campbell Avene and Victoria Road did not meet the needs of the three partner organizations.  "As it was originally proposed, the square footage needs were not met, location within the plaza was a concern, and the property was offered on a 25 year lease for the same cost as what we had to build and own a standalone location."
Alan Mason explains that the project evolved over time.  When it became clear the Grizzly Plaza site was a growing concern, "Several other properties were re-examined including the one owned by Revelstoke Land and Development Company.   None of this was made public at the request of the property owners themselves."
Ultimately, in order to remain competitive the Revelstoke Land and Development Company met the square footage and ownership needs required for the project.  It was confirmed by Mason that Revelstoke Community Futures, the Revelstoke Chamber of Commerce and the City of Revelstoke would own the building.  However solid numbers on square footage were difficult to pin down.  Initially square footage was quoted at 3000, then 3500ft2 before finally being confirmed by Mason via email as 4,400ft2 with approximately 1,800ft2 for Visitor Services with the remainder of the space being used for offices, elevators, hallways and the like.
Agreed by all is the use of this land provides infill development in line with City priorities and will enhance an ugly looking vacancy on the Victoria Road thoroughfare.  "Campbell Avenue has a lot of potential to get better," says Councilor Johnston, "and having a nice anchor like the visitor centre on the corner could help drive business all the way down to the rec centre.  It could have a trickle down enhancement effect that would be of great benefit to the commercial sector."
That trickle-down effect will have to wait.  "It is unlikely the building will open next summer," (as detailed in last week's press release) says Mason.  "It will be especially challenging to open during a busy visitor season and disrupt that service.  The target date for opening is closer to October or November."
The final question is whether or not value for money is being realized.  Mason explains there were no other bids reviewed for construction so it is unknown whether a better cost could have been attained.  "It was part of the deal with the Revelstoke Land and Development Company that they do all the design and construction without opening to other bids," clarified Mason.  "In a private partnership like this one, extensive public consultation isn't necessary."
Red flag.  That may be true for private enterprise, but we're talking about publicly funded agencies using over $800,000 of public grants. The $500,000 from Tourism Infrastructure Funding is tax collected by the provincial government from taxpayers visiting hotels.  Another $300,000 is from the Columbia Basin Trust and the Regional District.  For a project worth $1.2 million dollars it would seem that the public should have approximately two-thirds worth of the feedback.  It seems somewhat suspicious when the cost of something turns out to serendipitously be exactly how much money you have and those selling it to you don't allow you to see if you can find it cheaper anywhere else.
Public consultation or not, parking issue or no parking issue, turmoil in the Chamber, trickle down business improvements or a binding anti-bid policy to a development contract, there are clearly winners and losers in this project as it's bull rushed ahead behind closed doors.  Unfortunately, this lack of transparency seems all too familiar as business as usual in Revelstoke.