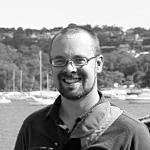 The City of Revelstoke has hired Michael Thomas of Langley as its new Director of Engineering and Public Works.
A statement from the City said he was that city's manager of engineering services and prior to that was the city engineer for Rossland.  In these positions he was responsible for a wide range of technical engineering design and management of construction contracts for those two rapidly developing communities. Thomas's earlier career included a wide range of experience in both the private and public sectors.
"Mr. Thomas is a professional engineer, registered in BC," the statement said.  "He studied engineering at the Australian Defense Force Academy, completing his BE at the University of New Castle with a two-semester exchange program at the University of Calgary. "
Mayor David Raven said the City is excited to have him join its senior staff and welcomes "Mike and his family to our community."
Chief Administrative Officer Tim Palmer said "Revelstoke's outstanding reputation as a vibrant, diverse and progressive community" helped attract him here.
"I am excited to live and work in Revelstoke and provide engineering direction and leadership to the City," Thomas said in the statement. "My family and I are looking forward to becoming part of the community and experiencing the diverse activities that the region has to offer."
He is scheduled to begin work here on November 29.
"The City will be hosting a Meet and Greet on November 29… in the Administration Department Board Room (on the second floor of  City Hall) between  noon and 2 pm," the statement said. "Please feel free to come by and meet our new director and enjoy a refreshment."