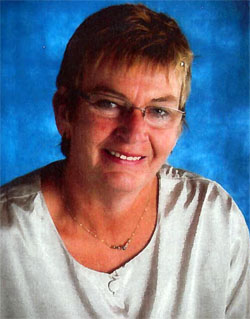 The RCMP in Lumby are actively searching for Susan Gay Catt, 52, from Lumby. Catt had planned an outing with her mother on September 22 at 9 am but failed to show.  She has not been seen since.  She is driving a 2000 Pontiac Sunfire, light blue in color, with British Columbia license plate #350 FFE.
Catt is believed to be wearing a pink top, blue jeans and runners. She is Caucasian, has short brown hair with light streaks, 5'6″ and 150 lbs.
There is a possibility that this missing female may wish to harm herself. She may be headed for a remote, rural location somewhere in the Lumby/Nakusp area.  Police are asking area hunters, fishermen and loggers to keep an eye open for the vehicle on local forest service roads, lakes, forest recreation sites etc.
Police have searched her favorite locations on the ground and from the air with negative results.
If anyone has any knowledge whatsoever concerning the location of Susan Catt they are asked to call the local RCMP detachment (250-837-5255) immediately.