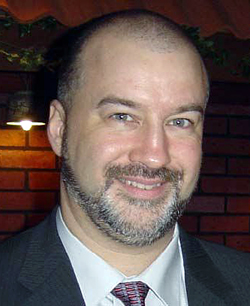 School District 19 has reached beyond British Columbia's mountains to the Prairies to find the new principal of Revelstoke Secondary School.
Superintendent Anne Cooper announced Saturday that Greg Kenyon, currently principal of Kerrobert Composite School in Kerrobert, Saskatchewan, has been appointed to the principalship of RSS.
"Greg's district will release him from his duties at the end of December, so Greg can commence duties in Revelstoke on January 7," she said in a statement."Greg is currently the principal of Kerrobert Composite School, a K to 12 school… (with) 19 teaching staff, 12 support staff and 225 students. Prior to his current position, Greg was principal of an independent middle school of 30 teachers, 17 non-teaching staff and 500 students in Sweden."
Cooper said Kenyon has a Master of Education degree in educational leadership in addition to a Bachelor of Arts (History) and Bachelor of Education (Social Studies) from UBC in Kelowna.
"Greg brings to his administrative position his extensive teaching experience from his eleven years as a classroom teacher in SD No. 23  (Central Okanagan). Greg is a talented volleyball coach, and has many connections to Revelstoke from his time coaching in Kelowna. Greg will relocate with his lovely wife Asa and their two young children, Noah aged 4 and Clara aged 6."
This appointment will permit Mike Hooker, Superintendent Designate to begin duties as the Superintendent of Schools on January 1, 2013, in keeping with the Board's initial plans. Anne Cooper will remain on staff working on specific projects such as the surplus schools, closing out the capital project contract, doing a variety of tasks in the area of student services, along with supporting Mike in any transitional tasks and big projects that may be required.