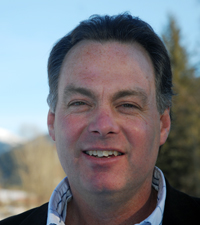 One of the fundamental tenets of democracy is that citizens have the right to know the truth.  You have the right to the facts about the financial state of your province.  And you have the right to know how your money is being spent.
We choose representatives to make laws and to provide the services that we as a society have decided should be managed and funded collectively.  And those elected representatives have to decide how to ensure that government has the revenue needed to pay for the programs they deliver.
Government raises revenue in a number of ways.  As individuals, it feels like the most pervasive methods are personal income tax and the HST.  But other revenue streams come from property taxes, corporate taxes, royalties, dividends from crown corporations, and fees such as Medical Services Plan (MSP) premiums.
British Columbia is touted as a low-tax jurisdiction with low corporate and personal income tax rates.  But having such low tax rates has some very predictable results.  As tax rates have been reduced we've had to pay more in other ways, we've had to reduce the services that government provides, and we've had to increase the province's debt.
You may be paying less income tax, but over the last decade, MSP premiums have gone up by 85%.  The implementation of HST increased the tax burden on consumers by $1.9 billion each year.  And BC Hydro rates have increased dramatically.
As the government prepares for the next budget and the upcoming election, the Finance minister will be scrambling as he tries to give you the impression that BC's budget will be balanced and that the provincial debt is under control.  But further examination will tell you that neither of those assertions is accurate.
The BC Liberals are planning on using two main tools to try to get to a balanced budget: selling off publicly-owned assets and one-year reductions in ministry budgets.
Anyone who is responsible for the family budget knows that this is not a strategy that actually works.  If you sell your house you may be able to pay more bills, but you no longer have a place to live.  And if you stop spending on maintenance on your vehicle this year you will just have to pay more next year.
The people I talk to understand that the financial situation in BC is really tough.  They know that the actions of the BC Liberals could impact our financial future for decades.  But they also understand that the only way forward is to be honest about where we are and to lay out a reasonable and considered financial plan for the future.
This is Part 1 of a multi-part series that will cover a number of aspects of provincial budgetting including revenue, debt, contractual obligations and program priorities.
MLA for Columbia River-Revelstoke Norm Macdonald is also the Deputy Chairman of the Special Committee on Timber Supply and 
Opposition Critic for Forests, Lands and Natural Resource Operations
 . He can be reached at 250-344-4816 | 1-866-870-4188 |104, 806 9th Street N | Box 2052 Golden BC V0A 1H0 | www.NormMacdonald.ca