For over a century, the wildflower meadows of Mount Revelstoke National Park have been admired by locals and visitors from all over the world. Caring for the meadows and making them accessible to everyone were some of the reasons the citizens of Revelstoke lobbied the federal government to create a national park here in 1914.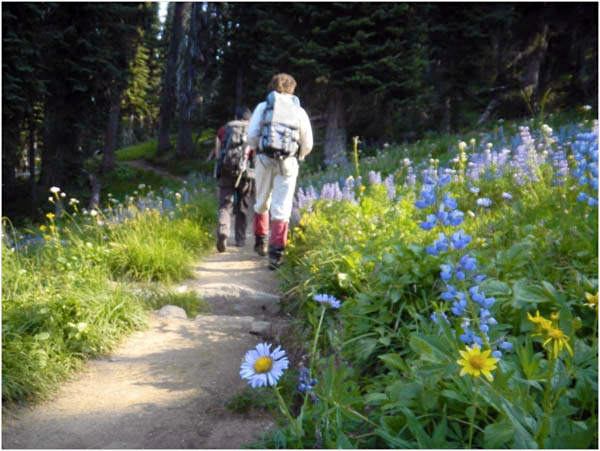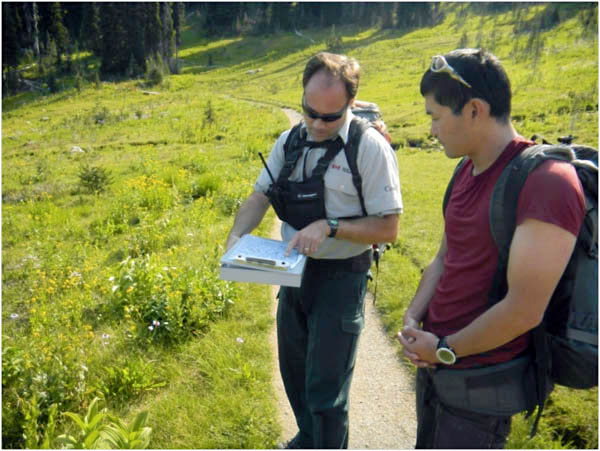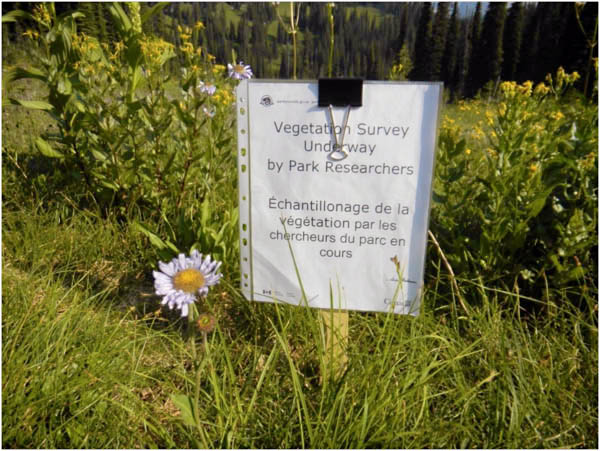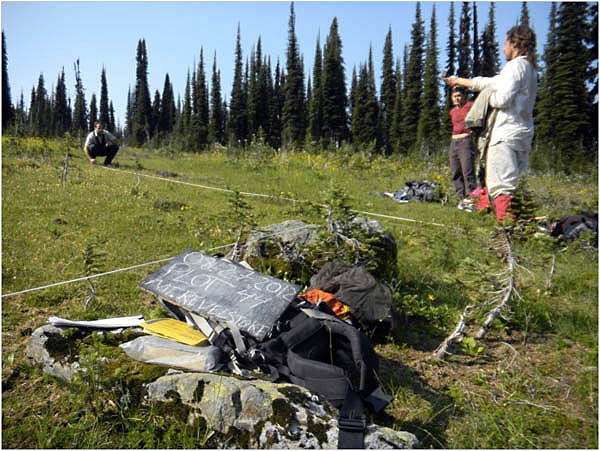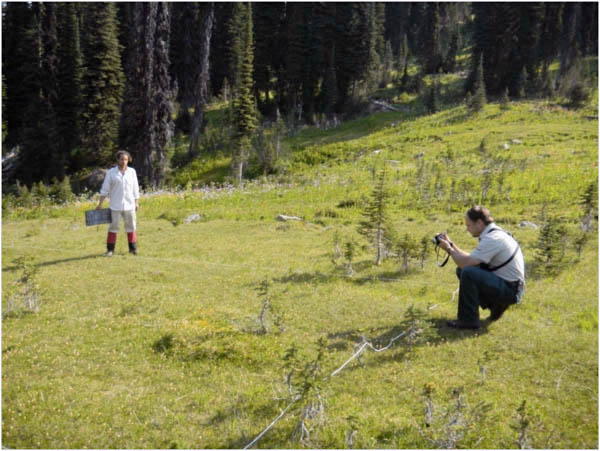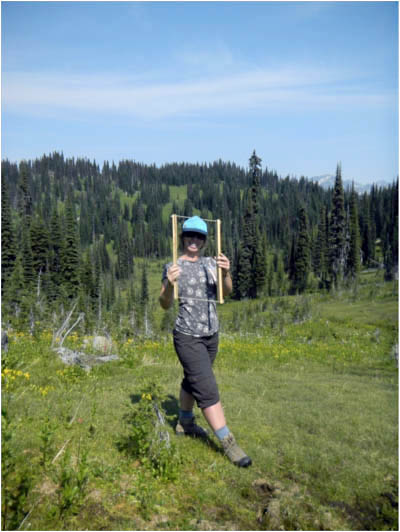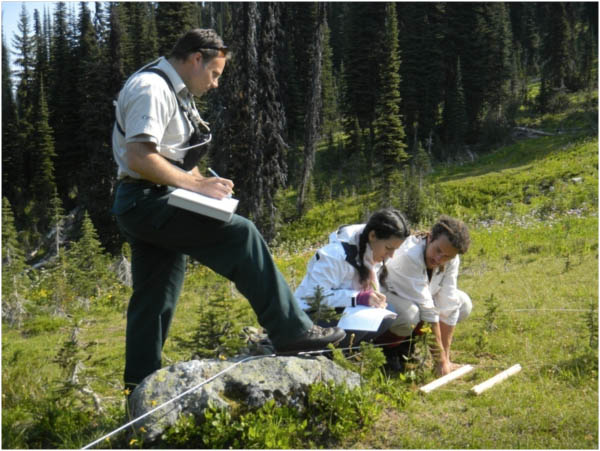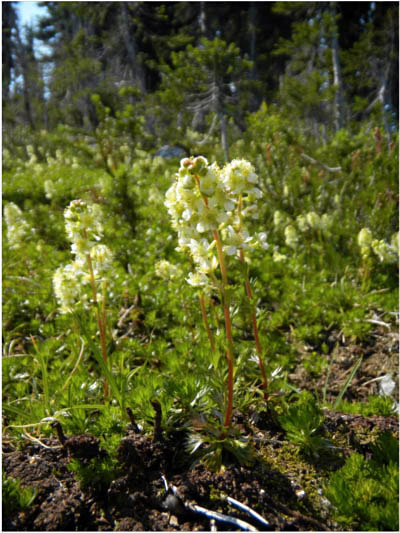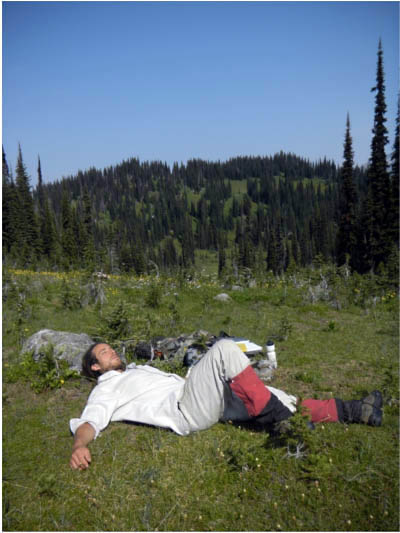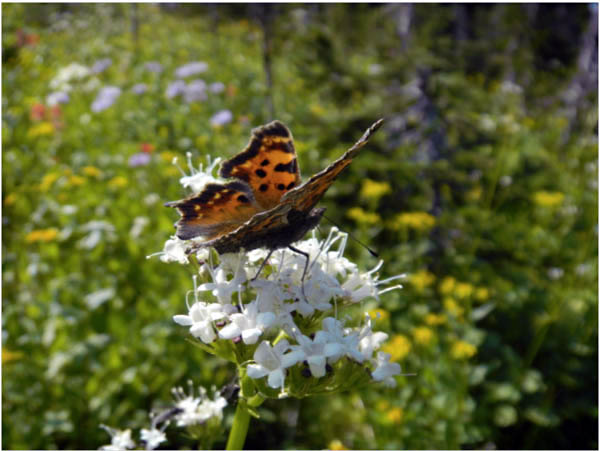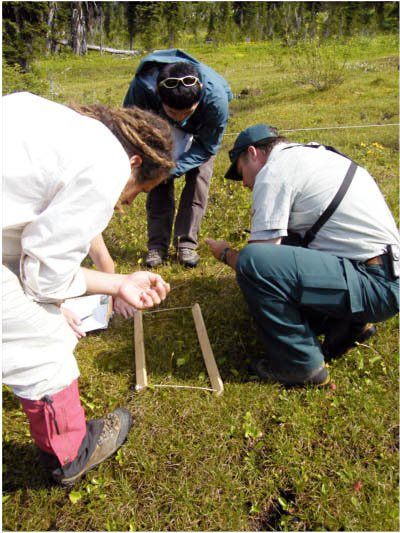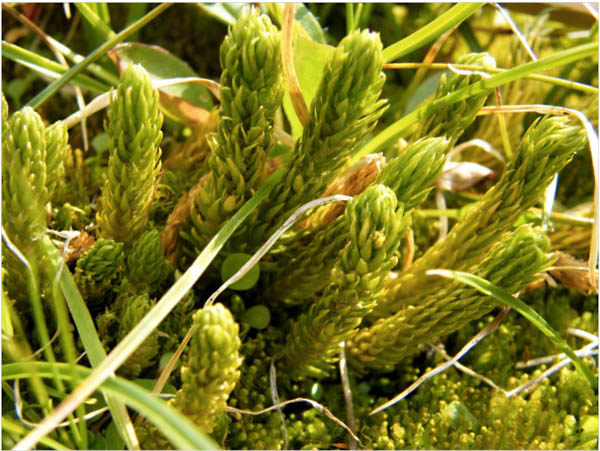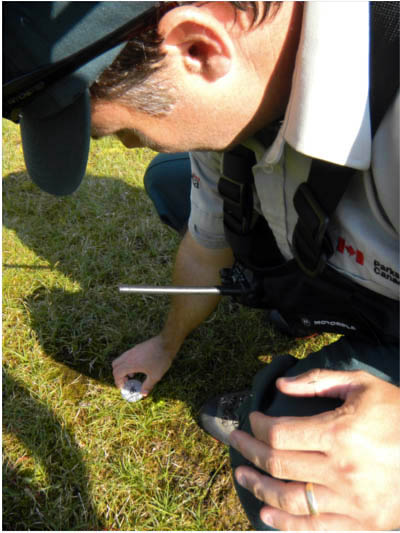 Tomo folds up the rope and it's time to hike back. Jacolyn Daniluck photo courtesy of Parks Canada

Before we leave, I get everyone together for group photo. It was a glorious day! We monitored three plots and learned about the different kinds of meadows and plants found in Mount Revelstoke National Park. When all the data is compiled, Parks Canada will compare the results from the last three summers to those of 40 years ago to see what, if anything has changed. What's more, I made new friends and amends for my past behavior. I may have to make this a summer ritual! Jacolyn Daniluck photo courtesy of Parks Canada
Note: if you are interested in volunteering next year, contact Parks Canada in June, 2013.