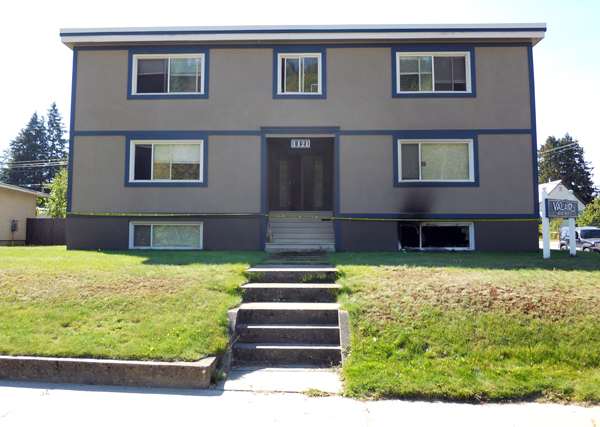 Fire Rescue Services personnel responded quickly to a fire at Valaire Apartments on Victoria Road on Wednesday morning.
"The initial attack team quickly gained forcible entry into the basement apartment to extinguish the fire," Fire Chief Rob Girard said in a statement.
There was only one person in the building at the time of the fire and that person was out of the structure before fire crews arrived.
"The apartment sustained substantial structural fire damage and (there was) heavy smoke damage to the remainder of the building," he said. "Firefighters extinguished and overhauled the fire in just over 2 hours, with no injuries to any of the 16 fire personnel.
"If it wasn't for our ability to get an engine out of the station in less than a minute and start the flow of water on this fire, the outcome may have been very different."
Girard said Emergency Social Services found shelter for all occupants of the building's six apartment.
"We also appreciate the assistance from RCMP for their initial clearing of the building  and traffic control, and BC Ambulance for their rehab services for our firefighters," he said.
The  cause of the fire is under investigation.