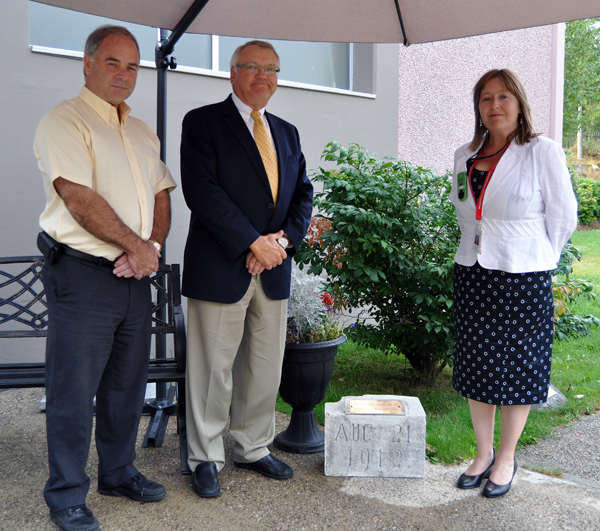 By David F. Rooney
Queen Victoria Hospital had a lot to celebrate on Tuesday. There was the 100th anniversary of the laying of the original hospital's cornerstone and you could say the lovely little party held to mark that was also really a way to celebrate more than 1 century of organized medicine in Revelstoke.
When you consider how many towns and small cities have lost their hospitals or have trouble attracting and retaining medical personnel Revelstoke's success is this regard is worth mentioning.
"The weather didn't collaborate with us," said QVH Manager Julie Lowes as she apologized for holding the centennial party in the hospital cafeteria, instead of the garden patio. But apologetic or not she was pleased with the turnout for the party.
Interior Health CEO Dr. Robert Halpenny said he was pleased to help local celebrate the hospital's history and he was impressed that there are still two residents in the Mount Cartier Court Cottages who were alive in 1912.
"Can you imagine 100 years ago when they were little girls they could envision the kind of facility that would be here today?" he asked.
Halpenny also remarked on the obviously friendly relations that exist between the hospital and the community, saying "a hospital is nothing without the community."
Mayor David Raven noted that 1912 was a boom year for Revelstoke. That year saw a start to the building of the Provincial Courthouse, the Mount Revelstoke Auto Road and Queen Victoria Hospital — a building boom he ascribed to two physicians, Drs. MacDonald and Sutherland who apparently had a vision of Revelstoke as a community of substance.
And why wouldn't they think that way?
As Revelstoke Museum & Archives Curator Cathy English noted in the spoken portion of a slide show about the hospital's history: "Revestoke  was a booming centre of the Interior at that time. It was bigger than Vernon and bigger than Kelowna."
We may no longer be considered a large or powerful community (though we do punch above our weight class as a municipality) but our hospital continues to provide very valuable service.
Lowes cited some interesting statistics about the hospital's usage during the past year:
It has 188 employees;
12 physicians, including one psychiatrist, and one midwife;
10 acute-care beds;
It experienced 7,866 emergency department visits;
576 in-patients for 2,686 in-patient days; and
77 babies were delivered here.
Here are some photos from Tuesday's party and, at the bottom, there is a link to Cathy English's slide show in PDF format: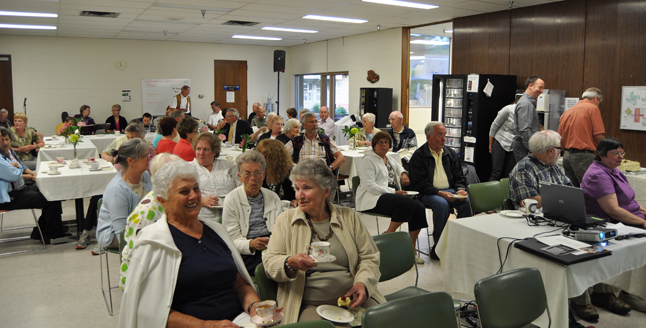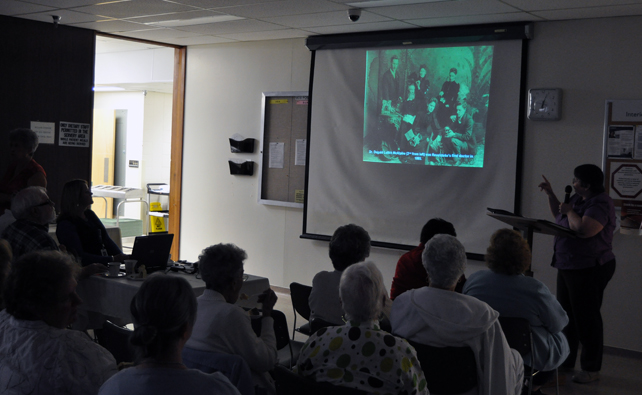 Click here to view Cathy English's slide show in PDF format