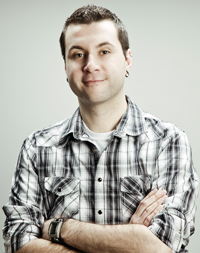 It was a warm Monday night and citizens of Revelstoke wandered the streets in T-shirts, shorts and flip-flops.  Smiling from weeks of consistently hot temperatures, no one could know what was just around the corner.  Suddenly and without warning, one Tuesday afternoon a little over a week ago, a thunderstorm blew in, striking bolts of lightning and raining down upon our little town.
At first many believed this to be another cooling storm, of which there had been many in past weeks.  As daytime temperatures would heat up, the occasional evening storm would come along and cool things down just enough to keep the tomatoes from wilting in the garden.
However, no one could have known that the storm in question would lower temperatures by not merely a degree or two, but a massive 10-degree drop.  No longer would we be treated to days of epic sunshine and high 20/low 30 temperatures.  No, from here on out we would be lucky to see temperatures in the high teens, and luckier still to have 2 days of back-to-back sunshine.
Face facts folks, summer has given us a wonderful kiss goodbye and autumn is right around the corner.  At this moment, Australian housemates throughout Revelstoke will be putting on their toques for the first time this year.  Eyewitness accounts of snowfall at alpine levels are starting to trickle in.  The days are getting shorter, the nights are getting cooler and sun worshipers everywhere are settling firmly into denial.
We may not wish to acknowledge it, but it is true.  Pretty soon we will have to put away those flip-flops in favour of closed toe footwear.  The calm serenity of 'locals only' summer will soon be shattered as wave after wave of transient snow hounds begin to arrive.  Is this a time to lament the ending of a season, or celebrate the oncoming winter?  You be the judge.
For some the snowfalls that await us scratch on the inside of their brains, right behind the eyes like a miniature kitten on catnip.  For others, the loss of summer is tantamount with the realization that there are no more unicorns.  Either way, we must all face the reality that autumn, and very soon winter, is now upon us.
It is forgivable to believe that the Labour Day Holiday is simply another day off at the end of the summer.  An opportunity to wear all white one last time and toast a season of wakeboarding with friends.  However, lesser known are the facts that the 'labour' in the day refers to the preparations for winter.  It is time to labour in our gardens and fields.  Time to begin harvesting our crops and canning our extra vegetables, to plastic over our windows and re-subscribe to our favourite satellite television stations for the long winter ahead.
When we reflect on this summer it is important to remember a few things.  First we must remember the beautiful May we had.  How warm it was in those early days of planting seeds and gardening.  Such wonderful times were held at the first barbecues of the season.  The long weekend quickly went sour, however, and we were subjected to 40 days and 40 nights of torrential downpours.  'Mon-June' became a catch phrase throughout town to describe the communal deluge in which we all suffered.  But, lo and behold, Canada Day and indescribable warmth came our way.  Day upon day, week after week, we experienced one of the greatest summers in Revelstoke history!  Oh, if only it could last, we say.  But alas, 'twas not to be.
No, my friends, summer is over.  True, we may experience a beautiful Indian Summer, but we all know that it just is not the same.  And technically, summer does not end until the Autumn Equinox on September 22.  However, in our hearts we know this harsh statement to be true.
So it is, with glad hearts we raise our glasses on this Labour Day weekend to a glorious summer, and look ahead to a warm hearted winter filled with new friends, new adventures and a %$@&-ton of fresh snow