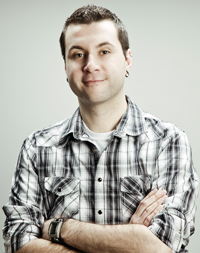 Two weeks ago regular readers of Higher Ground will know that we started a list of all the little things we love about Revelstoke.   With so many people complaining all the time about deliquent bike riders or Australians or this or that or the other thing, it is important to remember all the great things around us.  There were a few submissions, so they're included below with the submitter's name.  The goal was to create a list of 100.  Here are some more continued from https://legacy.revelstokecurrent.com//2012/08/10/100-pieces-of-stoke/#comments to keep the list going.
The final 22 are up to you to add in the comments Revelstoke!
Sarah Newton:
41. Running the greenbelt and smelling the lovely cedar at Downie Sawmill
42. Visiting your favourite huckleberry or chanterelle mushroom picking spot
43. Running into dozens of mountain bike riders, per kilometre on Frisby Ridge or Keystone Standard Basin Trails.
44. Throwing parties with your neighbours in the back alleys throughout downtown Revelstoke.
45. Mentioning only 4 digits when you give someone your telephone number.
46. Leaving items on your driveway with a free sign to give away to someone who can find new joy in it.
47. Reading The Stoke List.
48. Waiting in line for any of our amazing thrift stores to open so as to be the first to get the great deals.
49. Experiencing trouble-free hitchhiking to get to Revelstoke Mountain Resort
Meghan MacIsaac:
50. Going out on the Columbia via boat, watching rainbow trout rising out of the water (and hopefully catching a few). While the hot August sun sinks behind the mountains, that cool breeze that comes off the water warrants a cozy hoodie or jacket.
51. I can call the local coffee guys to deliver a fresh pound of ground coffee to the work place when we run out on a Monday morning!
52. Even though I'm not from here, it feels like home.
Higher Ground:
53. Growing veggies in your backyard so you can take a friend an onion or two instead of a bottle of wine when you go over for a dinner party.
54. Writing a story about the ease of borrowing a dog that isn't yours in Revelstoke and then replying to a Stoke List post where you do just that for 4 days and hang out with a wicked dog like Winston.
55. Having mojito parties all the time because everyone in Revelstoke has too much fresh mint.
56. Attending late winter and late summer live music nights in town and running into all the friends you haven't seen in awhile because you've been too busy playing in the outdoors.
57. Recognizing that under the bridge is where Big Eddy lives and he's the man that controls all the snow.  Dontcha know?
58. Arguing about ridiculous things like should chickens be allowed in backyards and are roads really where bicycles should be.  Things, which somehow seem more important than absolutely anything else in the world.
59. Witnessing 4 cars arrive at a four way stop at the same time, politely uncertain about who should proceed first, and silently chuckling that this is a 'Revelstoke Traffic Jam'.
60. Biking through the streets of Revelstoke with a big crew of people, one of who happens to be towing a stereo and disco ball.
61. Eating fresh slugs after a warm, summer evening rain.  Just kidding.  You only need to do that once to realize it belongs on a list called '100 Pieces of ANTI-Stoke'.
62. Knowing all the names of your pharmacist, grocery store clerk, barman, post office attendant, art supply store helper, bank teller, coffee barista, liquor store cashier, and all your neighbours.
63. Understanding that only in Revelstoke, can the word "epic" apply to absolutely any adventure, without limit, on each and every day in the year.
64. Being able to experience the majesty of Mount Begbie through the unique eyes of dozens of local artists.
65. Giving and receiving shout outs on Stoke FM.
66. Creating holiday dinners with adopted friends and family when you can't make it all the way home.
67. Absorbing the quiet solitude in the trees during a morning ski.
68. Masquerading, foam dancing, boot stomping, or bushwhacking at any of Revelstoke's unique theme parties.
69. Daring to swim in the icy Columbia River whether it's January 1st or July 1st.
70. Learning the correct pronunciation of Illecillewaet and Craigellachie
71. Starting urban legends and waiting to see how long it takes to come back to you.  Did you know the Akolkolex Falls are haunted?
72. Feeling the electricity at the Roxy during an autumn screening of the newest ski movie.73.  Watching the snow line slowly creep down the mountains in fall, knowing a ski season is around the corner, and watching it creep up in the spring in preparation for a beautiful summer.
73. Watching the snow line slowly creep down the mountains in fall, knowing a ski season is around the corner, and watching it creep up in the spring in preparation for a beautiful summer.
74. Squeezing in as many campfires on the Flats as possible before the inevitable rise of the river submerges them completely.
75. Leapfrogging around the springtime 'Puddle and Poop Obstacle Course' also known as 'the Riverside Walking Trail.'
David Rooney:
76. Seeing Revelstokians tackle issues big and small.
77. The number of visual artists, musicians and thespians who live and work here.
78. The terrific Visual Arts Centre with its pottery studio, gallery, class rooms and Community Woodworking Studio. How many other communities have a facility like this?