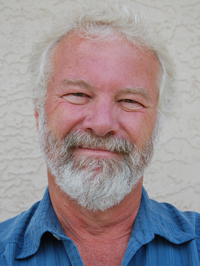 The Revelstoke Current is experiencing a remarkable surge in growth. Where, in its first week of July 1-7, 2009, it had 520 readers, it had — last week —  5,574 readers and that growth is likely to continue.
All told, 191,576 "unique visitors," as Google Analytics describes them, have visited The Current 844,108 times and have read 2,539,484 pages. So far, The Current has published 3,413 (including this one) and 8,512 images. Then there are the 116 videos created by (for the most part) The Current and hosted on The Current's YouTube Channel. They have been viewed 49,944 times. Most of them have been watched hundreds of times; a few have been viewed thousands of times. At the top of the most-watched list is The Boulder Mountain Avalanche video, which was viewed 6,475 times, followed by Revelstoke's Unit 5 Turbine on The Move at 6,150 views, Jennifer Walker-Larson's A Mighty Surge at 5,954 views, the Polar Bear Plunge video at 2,893 and Rene Terlinden's remarkable video of a lightning bolt striking Mount Macpherson, A Bolt From The Sky, with 1,060 views.
77.30% of the people who read The Current since July 1, 209, were returning readers.  22.70% are new readers discovering our stories, photos and videos for the very first time. Then there are the Facebook and print editions of The Current, which are read by another 2,100 people.
Why do people read The Current? We haven't polled our readers and probably should, but we can make some informed guesses based on what people say to us as well as what we know people are looking at:
No. 1 — The Current is, with very few exceptions (only four or five since 2009), only about Revelstoke and Revelstoke people;
No. 2 — The Current is image-heavy. We provide readers with unparalleled photographic coverage of our community in general and  local events, specifically;
No. 3 — The Current provides columns by interesting local writers on a wide variety of subjects — from Leslie Savage's delicious take on food to John Devitt's provocative and challenging views on local events and trends and Tom Parkin's re-examination of the not-so-distant past;
No. 4 — The Current, which is Revelstoke's only locally owned news provider, believes that what ordinary people say and do is important. Revelstoke is an interesting and very busy city. We can't cover everything but we certainly give it a good shot; and
No. 5 — The Current is free to read.
One way or another most people in Revelstoke read The Current or are touched  by it in some way. That penetration of the community offers businesses and organizations an unparalleled opportunity to reach consumers with their messages. In a cost-effective manner. Why spend a couple of hundreds bucks on fliers that wind up in the Post Office waste bins when you can spend the same money on an online advertising spot that can be changed four times in a month at no extra cost, effectively quadrupling the bang you get for your buck? If you don't advertise with The Current you're missing the boat. That may sound like a naked bid for advertising and — hey! — it is. The Current is supported solely by local advertising so the equation is simple. No advertising = no Current. Wouldn't that be a loss?
And if you're one of the few people who isn't yet reading The Current are you really as well-informed about local life as you'd think you are?
Please click here to see our readership figures since July 1, 2009.
Please click here to see our readership figures for our very first week of publication.
Please click here to see our readership figures for last week.