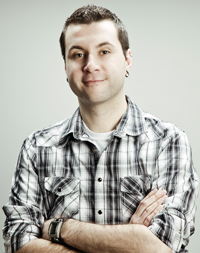 This year's August long weekend will mark the 25th Annual Revelstoke Glacier Challenge Softball Tournament, or as many still know it simply by the name of its key sponsor for the first 21 years "Kokanee".  Subsequently sponsored by Mt. Begbie Brewing for a year and now by Molson, the Glacier Tournament brings plenty of new faces to town for a fun filled weekend of baseball, beers and bands.  Mention the tournament on the street and you will be met with a love or leave it attitude.  While that may be the attitude today, it was not always the case.
In 1988 community leaders were seeking a way to generate more visitor traffic to Revelstoke as there was no event on the August long weekend.  Tourism was not so prevalent at that time and a softball tournament that anyone could enter was devised as a great way to put Revelstoke on the map.  Despite 25 years of changing residents and changing sponsors that is still the goal today, to bring people to Revelstoke with the intention they will fall in love with our town the same way we did when first visiting.
Of course just like everything else that goes on in Revelstoke, there is the perception that this event is terrible for our community.  "All it does is make the town noisy by bringing a whole bunch of drunks in weird costumes to town," or "They all stay down by the ball diamonds and do nothing for local businesses so what's the point anyway?"
Well, just like many unfounded opinions in town, the negative ones held about the tournament are also untrue.  Bring people to town it does, approximately 3,500-4,000 according to event organizers.  Businesses do benefit.  In fact, many local businesses have their biggest sales weekend of the year during the tournament weekend.  While many of the young may brave the camping conditions down at Centennial Park, lots of families and "seasoned" players will stay at accommodations throughout Revelstoke.  Maybe not every player will get a haircut at one of Revelstoke's many salons, but chances are good that they will pick up some beer, ice and food at the very least.  During tough times like these, any business is good business.
It should also be hard to overlook the goodwill the tournament generates in Revelstoke.  Through money raised from the beer gardens, the Revelstoke Rotary Club has been able to make generous donations locally and worldwide.  Monies brought in from out of town visitors has helped the Revelstoke Glacier Organizing Committee make charitable donations within Revelstoke to the Revelstoke Ski Club, Revelstoke Dry Grad and more, including $50,000 to put in a waterslide at the community pool.  No big deal.
Finally, on par with Revelstoke Homecoming (which, if you haven't experienced is a sight to see), the Glacier Tournament brings back all those friendly faces to town that you've missed for too long.  Some people liken the tournament to "Christmas in August" because they get to reunite with friends and family who have since moved on.
With all these great reasons to get behind the annual softball tournament, it can be surprising to meet someone who will speak negatively about it.  For those of us who care about our community the weekend is a great opportunity to show our support.  We can buy a beer from our local Rotary Club or a registration from the tournament committee and send dollars back into our community for so many great projects.  Or we can simply turn up and cheer on local and visiting athletes alike, promoting an active and healthy lifestyle that we pride ourselves on.  At the very least we can welcome our visitors to Revelstoke instead of complaining about them all the time.
In Revelstoke there are always chants of "new events" and "we need more better things to do and stuff."  That's all well and good, but if we don't support the long-standing events and help make them even better, how will something new ever survive?
With how much the Revelstoke Glacier Tournament has given back to you and I over the past 25 years, those of us who live here should make it our duty to attend next weekend and make this one the best one yet, even if it is just to say thanks!