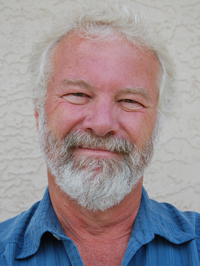 For 25 years, the Glacier Challenge has been Revelstoke's signature summer event. But it goes way beyond that.
It has become a summer tradition for hundreds of people who plan their vacations around it.
Don't believe me? There are teams that have been coming here for 10 or 15 years and one that has been to every single one of the softball tournaments, says Brad Beerling, chairman of the Glacier Challenge's organizing committee.
Beerling himself is a child of the tournament. He was seven when the first one was held in 1987 and while he was then too young to play he spent a lot of then, and over the next eight years, watching older kids and adults playing in what was fast becoming a summer classic.
"I started playing when I was 15 and I've enjoyed it ever since," he said in an interview.
Over the years he has seen the tournament grow and change. From just 60 teams that first year it has grown to a well-over 100-team event. Registration has dipped a bit due to the Great Recession, but this still promises to be another great year.
"We went from 140 teams down to 130 and then last year we had 107," Beerling said, adding that he hopes to see registration back up to 130 teams.
A jump back to 130 could well be due, in part, to the amazing 25th Anniversary Prize Package being offered this year to some lucky team.  The $6,000 prize is a full weekend of accommodation and skiing at Revelstoke Mountain Resort for an entire team of up to 14 people.
The Glacier Challenge remains one of the most significant summer income generators for businesses and non-profit groups. Bars, restaurants, campgrounds, motels and hotels all profit from the thousands of people — mostly families — who come here to play ball and have a good time.
So, too, do non-profit groups ranging from the Ski Club to the annual RSS grad classes who have managed the campground, cleanup, ice sales and other activities.
The Rotary Club, in particular, has seen its income grow through its management of the beer garden. That's important to the community at large because the club, like the organizing committee itself, is a major sponsor of community activities and has, over the years donated hundreds of thousands of dollars raised through liquor sales to projects that needed financial backing.
Perhaps the biggest change is the mellowing of the event. Twenty-five years ago it was a major blowout for the young men and women who flocked here to play ball and party into the wee hours of the morning.
But all of that has changed. Over the years, there has less noise and many fewer instances of public intoxication as those young partiers aged and had kids of their own. Now, when you cruise through the small tent city that is erected at Centennial Park every August, you seem those kids and their parents having a good time — a family time.
That's the kind of evolution that the Glacier Challenge has experienced over the last 25 years. It's going to be great to see how it changes over the next 25 years.
Have a great tournament this August 3-6.