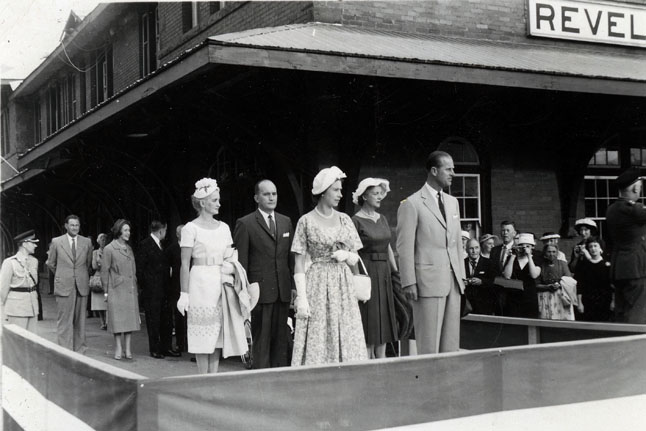 By David F. Rooney
Her Majesty, Queen Elizabeth II, won't really be here but staunch monarchists will nonetheless gather at the Revelstoke Museum on Saturday to celebrate the Queen's Diamond Jubilee in style.
The Garden Party will be graced with the presence of MP David Wilks, Mayor David Wilks and other special guests, including a stand-in for her Majesty, Helen Grace, starting at 3 pm.
Besides a tea, there will presentations to local residents of special Diamond Jubilee Medals, swing dancing, a vintage car show and other activities as Revelstoke celebrates Her Majesty's Diamond Jubilee.
While many might long for a Royal Visit, we can take comfort in the fact that Revelstoke has seen more than its share of royal visitors over the last 100 years. King Edward who reigned for only a short while before he abdicated in order to marry American divorcee Wallis Simpson, visited Revelstoke as the Prince of Wales in 1919, unveiling plaques at the Court House and on Mount Revelstoke. His brother and successor King George V and Queen Elizabeth stopped off here in 1939 and even our current monarch, the then-young Queen Elizabeth and Prince Phillip, stopped here in 1959 during their cross-Canada tour after opening the St. Lawrence Seaway.
Everyone planning to attend this event is encouraged to dress up as though they were living in the 1950s.
And while the formal portion of the tea party last until 5 pm, there's plenty more to do afterwards. There will be a vintage car show-and-shine on First Street and lots of opportunities to eat foods prepared some of the city's best restaurants.
To find out more about this event, please contact the Revelstoke Museum & Archives at 250-837-3067 or send an e-mail to: info@revelstokemuseum.ca.