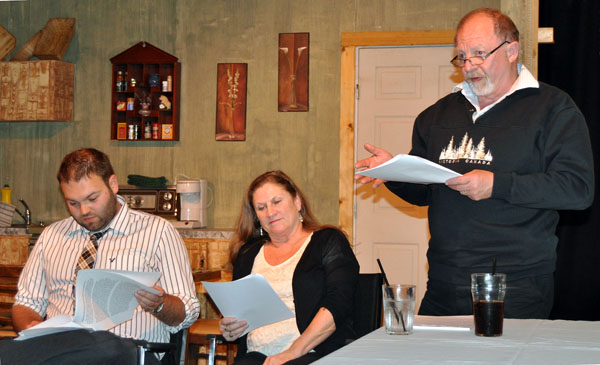 By David F. Rooney
2012 was a good year by almost every standard for the Revestoke Arts Council, says its chairwoman, Carol Palladino.
Speaking at the organization's annual general meeting last Tuesday Palladino said it made a great deal of progress in several key areas, including the anticipated embedding of a cultural strategy in the Official Community Plan, a management plan (being created with School District 19) for the new Performing Arts Centre, a new logo and website and another highly successful Handmade Parade and the Second Annual Spirit Fest, which was supported by a $10,000 Vancouver Foundation grant.
Financially, the arts community's umbrella organization is in good shape. It brought in $131,183 in revenue last year and anticipates $132,504 this year. It did have a tiny deficit of $1,446 last year and does anticipate another this year of $7,351.
Artists and art patrons who attended the AGM in the McGregor Room at Powder Springs were entertained by musician John Jenkins and also demonstrated some artistic flair by indulging in some graffiti. Afterwards they cast their bids for a host of excellent items donated to a silent auction that raised $1,500 for the Arts Council.
Here are some photos from the Annual General Meeting and silent auction: