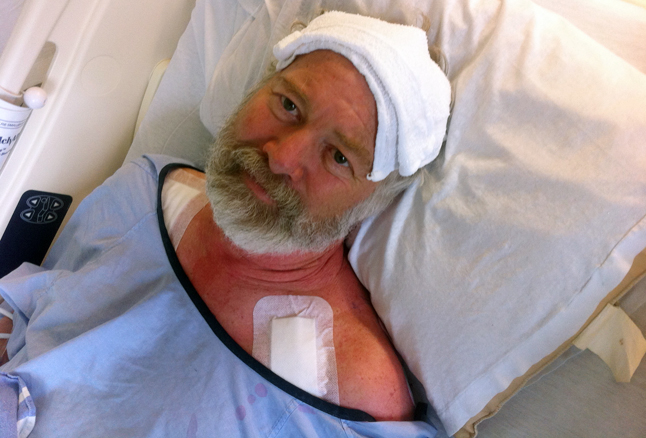 By David F. Rooney
Thank you everyone who said a prayer, made a phone call or sent me an e-mail over the last three weeks. I deeply appreciate it. After three weeks at St. Paul's Hospital in Vancouver, I have finally recovered from my multiple-organ failure with the insertion of a defibrillator in my chest.
That device will, essentially, kickstart my heart should it fail again.
I am a lucky man. When my heart failed on May 13, so did my kidneys and liver. I could have died and, I think, 10 or 15 year ago I surely would have been a goner. I am glad to be alive and especially glad to be here in BC. There have been plenty of health-care horror stories over the last several years in this province and elsewhere but I have have never lacked for the proper health care and I am happy to say "Thank you" to our doctors, nurses and health-care administrators.
I am being kicked free on Friday, June 1, and will be back in Revelstoke that evening.
I truly look forward to seeing all of my friends and acquaintances over the next week or so and I most especially want to say thanks to all who sent me messages of hope and good wishes over the last three weeks.
Most of all, I owe a huge debt of gratitude to Leslie Savage, Laura Stovel, John Devitt, Keri Knapp and Sue Leach for all they did to ensure The Current continued to appear durign my absence. I don't think I have forgotten anyone, but if I have, please excuse me.
See you soon!