By David F. Rooney
"Our court house is more than just a building," MC Meghan MacIsaac said at the opening of the simple ceremony to commemorate the 100th anniversary of the laying of the court house cornerstone on Wednesday afternoon.
Back in 1912, the court house symbolized not only the administration of justice and wide sweep of civilization, but Revelstoke's true arrival on the provincial scene. We had an opera house and, as Mayor David Raven noted, we were the centre for gold mining, logging, farming, steamboat navigation and the railway in those heady years before the First World War. The court house was as much an expression of hope for the future as it was anything else, he said, adding that, like the mayor of the day. he has high hopes for the city's future.
Here are some images from the Wednesday afternoon ceremony: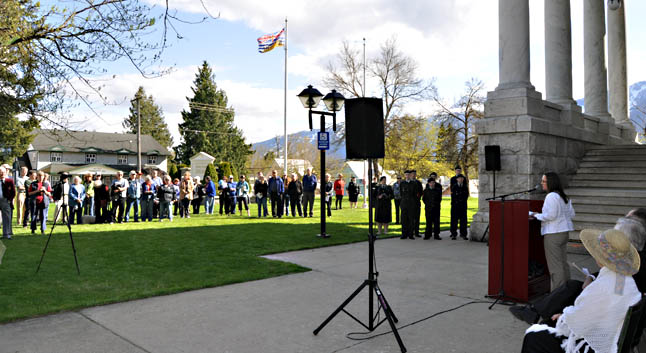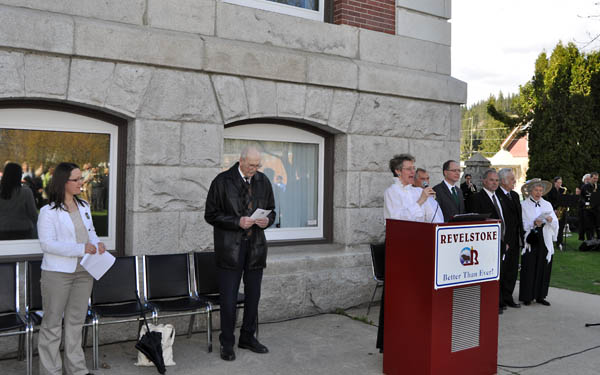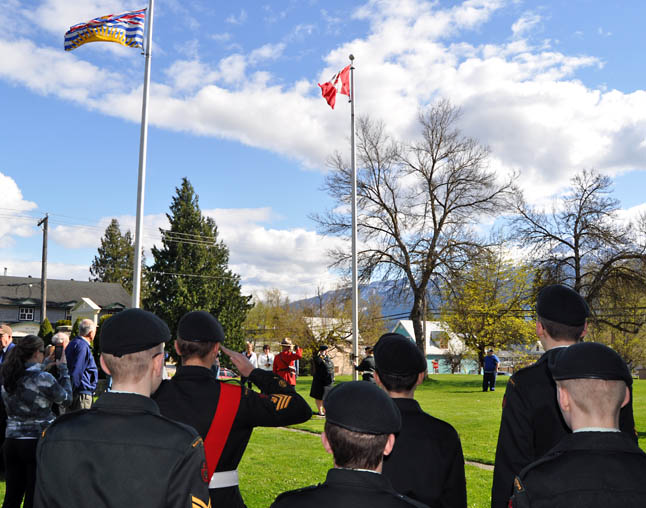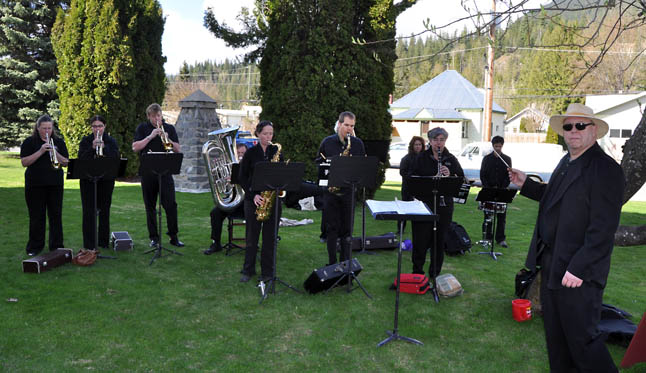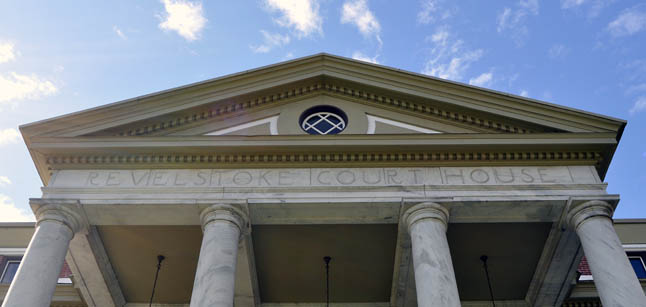 Please click here to read a previous story about this event and see 100-year-old photos of the original laying of the cornerstone.
Please click here to read Revelstoke Museum Curator Cathy English's story about the original laying of the cornerstone in 1912.