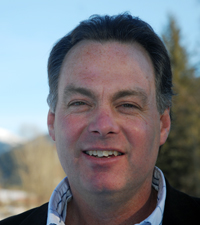 The mission of the British Columbia Forestry Service, which just celebrated its 100th anniversary, is to protect, manage and conserve our forests.  And from its very beginnings in 1912, with the first Chief Forester, it was understood that our forests must be managed sustainably, for the long-term.
Forestry has been one of the most important sectors of our provincial economy.  It is certainly the backbone of the rural economy.  And if we manage our forests wisely, they can be the source of employment and economic activity for many more generations.
The vast majority of forest land in this province is owned by the Crown.  The provincial government has the responsibility, in both the short and long-term, to carefully manage, on our behalf, this most valuable public asset.
In a time when there have been dramatic changes in our forests as a result of pest, disease and wildfire, instead of focusing on protecting our forests, the BC Liberal government did the exact opposite.  For example, the government reduced replanting and they failed to keep an accurate inventory of our forest lands.
For ten years, under a BC Liberal government, much of the work to protect, manage and conserve our forests has not been done.  Instead of increasing our efforts to ensure that our forests remain healthy into the future, this government gutted the Forest Service.
And families across rural British Columbia have paid the price.  Already, 35,000 forestry-related jobs have been lost.  And now there are projections that further significant job losses will occur in the Central Interior.
In 2013, the people of British Columbia will be asked to make a decision about their priorities.  And in my experience, rural British Columbians know that if our communities are to remain viable, we must take care of the land.
British Columbia's forest lands are our greatest public asset, and we have a great responsibility to manage them sustainably.  It will take concerted effort and significant resources, but I believe that British Columbia can once again be a province that derives much of its economic success from its forest lands.
But we have to make that choice; the choice to invest in our public lands.
Norm Macdonald MLA Columbia River – Revelstoke
Opposition Critic for Forests, Lands and Natural Resource Operations
Norm Macdonald has recently been appointed Deputy Chair of the Special Committee on Timber Supply.