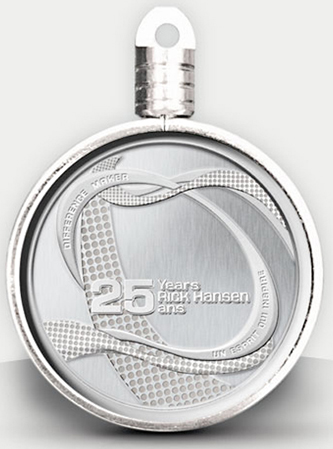 We have all had heroes and heroines in our lives and with Revelstoke playing host to a segment of the Rick Hansen Relay on April 10 and 11, The Current is interested in finding out which men and women have influenced our readers' lives.
We are inviting boys and girls over the age of 10, as well as adults, to write about the heroes in their lives and how they inspire them.
As an incentive, The Current will award an authentic Rick Hansen Medal to the boys and girls between the ages of 10 and 18 who write the three most captivating stories.
The authors of the three intriguing adult stories will receive gift certificates worth $25 each.
Stories must be no longer than 500 words and must be e-mailed as Microsoft Word documents to drooney1@telus.net by April 20. Illustrations in JPEG format are welcome.
All submitted essays will be published in The Current.