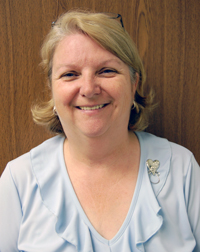 "It is one of the most beautiful compensations of life, that no man can sincerely try to help another without helping himself"—– Ralph Waldo Emerson
"Volunteering is the ultimate exercise in democracy.  You vote in elections once a year, but when you volunteer, you vote every day about the kind of community you want to live in." — Author Unknown

These two quotes perfectly define the volunteers who give of their time, faithfully and loyally – daily and throughout each year, at the Revelstoke Senior Citizens' Association. The Seniors Association is and always has been run entirely by many dedicated volunteers, which has resulted in a very vibrant and busy activity center.
During National Volunteer Appreciation Week I would like to take the opportunity to extend a heartfelt thank you to all the volunteers at the Revelstoke Senior Citizens' Association — the executives, directors, committee members, and the many, many people who lend a hand with activities, events, and day to day operations. Their dedication has made the activity center a wonderful place for fun, friendship, learning and sharing.
I also want to sincerely thank the many volunteers from the community and the membership who are directly involved in my Volunteer Programs. They have made our Volunteer Transportation Program, Computer Tutorial Program and Helping Hands Programs extremely successful. Their gifts of time, knowledge and caring are the true meaning of volunteerism.  In today's busy society, it can be hard to think about finding time to volunteer. However, the benefits of volunteering are enormous, both to you, your family, and the community. The right match can help you find friends, reach out to the community, learn new skills, and even advance your career. Volunteering can also help protect your mental and physical health.
One of the better-known benefits of volunteering is the impact on the community. Unpaid volunteers are often the glue that holds a community together. Volunteering allows you to connect to your community and make it a better place.  This sure holds true at the Seniors Center, as the many volunteers have certainly made it a better place.  (Don't forget, you don't have to be a senior to volunteer!)
So, during National Volunteer Appreciation Week, I thank all those volunteers that I come in contact with every day, who make a difference in others lives and who brighten my days.
Thanks to everyone who volunteers to make our community better.
Jean Pedersen is the Coordinator of Volunteers for the Revelstoke Senior Citizens' Association
What are Volunteers?
Volunteers are like "Ford" – they have better ideas.
Volunteers are like "Coke" – they're the real thing.
Volunteers are like "Pan Am" – they make the going great.
Volunteers are like "Pepsi" – they've got a lot to give.
Volunteers are like "Dial Soap" – they care more.
Volunteers are like "VO5 Hairspray" – their goodness holds in all kinds of weather.
Volunteers are like "Hallmark Cards" – they care enough to give their very best.
But most of all… volunteers are like "Frosted Flakes" – they're GRRRREAT!