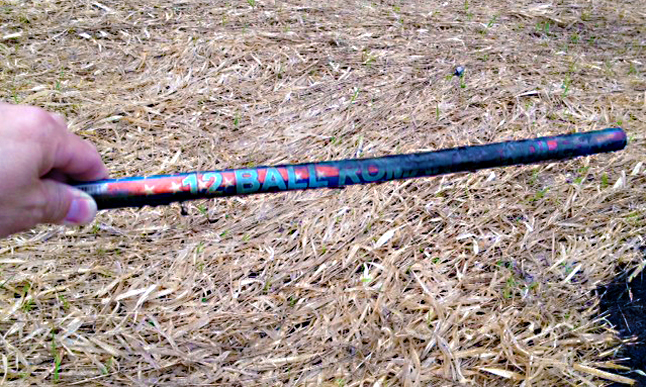 Extremely careless use of fireworks ignited a quarter-acre grass fire on the flats just 100 metres south of the new Mark Kingsbury pedestrian bridge across the Illecillewaet River.
Chief Rob Girard said Revelstoke Fire Rescue Services responded to a report of a campfire at around 9:30 pm on Monday evening.
"When I approached the area where the (what was initially reported as a) campfire was, it became obvious to me that it was more than a campfire," Chief Rob Girard said Thursday.
In fact it was a lot more than a campfire. It was a quarter-acre grass fire.
The service dispatched its off-road fire unit, Bush 1, and the fire was extinguished by several firefighters and the chief.
Girard said the fire was likely caused by careless use of a 12-shot Roman candle.  "The grasses in the area are hay-like as far as moisture goes and I was disappointed someone would be careless enough to ignite fireworks (in such a dry area)."
The chief the use of or the sale of fireworks within the City of Revelstoke is illegal and carries with it a fine of $1,000.
Here are some other images of the fire: