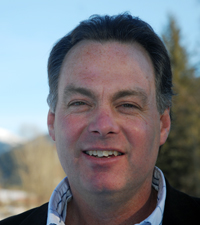 If there is one issue I didn't think I'd still be hearing about in 2012, it is the continuing saga of the HST in British Columbia.  But more and more, when I'm speaking with constituents, they bring up the fact that after years of saying no to the HST, nothing has changed.  They are still paying HST, and there is no end in sight.
Just a few short weeks after the BC Liberals were elected in 2009 on a No-HST platform, the government announced that BC would be entering into an agreement with the federal government to harmonize the PST and the GST.  This complicated tax change would only take the BC Liberal government 11 months to implement as British Columbians began on July 1, 2010 to pay $2 billion a year more on numerous everyday purchases.
But British Columbians didn't accept that the government could be elected promising one thing, and then turn around and do the absolute opposite.  And they didn't accept that such a significant tax burden should be shifted away from big business onto middle-income earners.
Instead of just complaining about the government's action, 700,000 British Columbians signed a petition demanding that the government extinguish the HST.  Citizens accomplished what had never been accomplished before: they forced the government to respond through the legislative means provided in the Recall and Initiative Act.
The BC Liberals were forced to hold a referendum on HST.  They promised that if more than 50% of voters chose to get rid of the HST, the HST would be removed.  In August 2011, it was announced that 54.73% of British Columbians voted against the HST.  That was the democratic will of the people, the BC Liberals promised to listen.
So when will British Columbia finally be rid of the HST?  When will the BC Liberals keep their promise to end the HST?  How long does it take to return to our previous tax system?
The BC Liberals want you to believe that while it took only 11 months to move from PST to a new system of HST, the return to PST will take nearly twice as long.  Most British Columbians find that hard to believe.
But when you consider who most benefits from the move to HST it is less difficult to understand.  HST is a $2 billion tax shift.  That means every year big business pays $2 billion less.
The BC Liberals believe that you should pay more while big business is off the hook.  And every day with the HST fulfills that mandate.
Norm Macdonald is the MLA
 for Columbia River – Revelstoke and  Opposition Critic for Forests, Lands and Natural Resource Operation. He can be reached at 250-344-4816 | 1-866-870-4188 |104, 806 9th Street N | Box 2052 Golden BC V0A 1H0 | www.NormMacdonald.ca