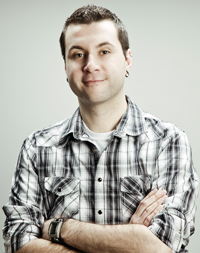 Earlier this week the Rick Hansen, Man in Motion 25th Anniversary Relay Tour stopped in Revelstoke.  In 1985, Rick began a 26-month, 40,000km journey in his wheelchair as an activist for spinal cord injuries.  During this massive undertaking, Rick passed through 34 countries and circled the globe.  His anniversary tour should remind us of this monumental achievement and to consider others who have attempted similar feats.
Of course, next to Rick, another Canadian famous in this regard is Terry Fox.  Terry's story of athleticism and activism for cancer research are legendary.  His story has inspired many, including Rick Hansen, to begin journey's of their own.  It is somewhat commonplace now to witness men and women on trans Canada journeys of their own during the summer months on the highway.  Be it on bikes, skateboards, unicycles, foot power or something else, raised on stories of our Canadian endurance icons, people flock to attempt similar feats.  Some do it for fun, some do it for a cause, and some do it just because.
As I was finishing university, I offered to drive a support van for 2 professors who, facing a mid-life crisis, decided to ride their bikes from Calgary to Winnipeg in 3 days, rest for one, and then run the Winnipeg marathon.  Dubbing the tour "Stupidnicity," these guys achieved this deed despite some serious weather complications and did it all in the name of fun while proving that maybe they weren't so old and weathered as society might say they are.  During the trip, I met a man who was on a walk for peace from Vancouver to New York City.  While writing this story, I searched for information about him, and was met with a bit of a surprise.
Google "walk for peace" and you will be met with dozens of websites all promoting various people walking for peace in different countries.  One that stands out of course is Jean Beliveau, the man who walked 75,543 kilometres around the world for 11 years, stopping in Revelstoke last March for a few days.  Jean's story was incredible, a colossal chronicle of determination and perserverance.  It merited a great deal of media coverage including 3 stories in the Revelstoke Current.  However this isn't the case with all those walking for a cause.
Justin Young stopped in to visit the Chamber of Commerce while passing through Revelstoke on his Walk of Healing in 2010.  Justin's journey was to raise awareness about First Nations communities suffering from substance abuse, and his own healing with that very issue.  Only seeking to share his message while here for a few days, I did what I could to connect him with people who could get the word out.  Unfortunately, more often than not I was met with jaded responses.   The common explanation was simply there are too many speaking requests from people traversing Canada via Revelstoke.  Ultimately, Justin was only able to speak to the Chamber of Commerce Board of Directors and the Revelstoke Rotary Club.
We are a generation raised on stories of Terry Fox and Rick Hansen.  We participate frequently in fundraising events that all include a marathon, triathlon or relay of some sort.   "Run, Forrest, run" is a cultural touchstone that evokes images of a bearded Tom Hanks running in front of his disciples.  It should be no surprise that many people want to follow in the footsteps of their heroes.  It is admirable that so many wish to.  Who are we to judge if they merit our attention or not?  It seems we are also a culture based on superlatives, and tend to focus on milestones or unique physical challenges.  Do all the people who ride their bikes across Canada get noticed?  No, but the folks that skateboard do.  Does someone who walks 3,000km activism and dedication less important than someone who walks 30,000km?  When Greg Hill completed his 2 million vertical feet of skiing, it wasn't enough for some people who asked, "What's next?"
This summer as you drive along the Trans Canada highway, you will no doubt see another person striving to accomplish a personal mission of endurance.  As you maintain your armchair athlete/weekend warrior status think about what it takes to step out that door and begin no matter how well worn the path may already be.  I will also think on this as I wonder who will be the first person to swim the length of the Columbia River system.  Now that would be worthy of a news story or two.
"It is good to have an end to journey toward; but it is the journey that matters, in the end." – Ursula K. Le Guin