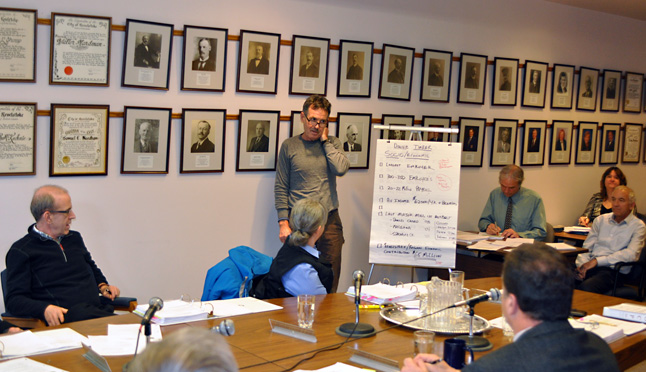 By David F. Rooney
For years now, Downie Timber has, come spring, asked City Council for a break on its taxes.
A couple of weeks ago there was a new wrinkle. The company, which is easily one of the largest single employers in town — asked to be considered as just another business and therefor taxed at the business rate — not as a heavy industry.
That was the first time Downie has publicly made that pitch to Council. It did, however, ask for the same consideration during an in-camera meeting of Council at this same time last year.
A motion put forward by Councillor Tony Scarcella asks Council to consider lowering the company's taxes but makes no mention of the company's request to be considered a business like any other.
Council will consider lowering Downie's taxes during a special Council meeting on Tuesday afternoon at 2 pm.
It will also consider a motion by Scarcella to lower the operating budget by three per cent. That will, he said in his motion, reduce and control Revelstoke's public debt.
Council will also consider a recommendation that the City new draft financial plan by released to the public.