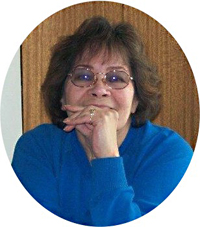 Sharon Ann Clayton passed away at Queen Victoria Hospital, Revelstoke on Saturday, March 10, 2012 at the age of 64 years.
There will be no formal funeral service by Sharon's own request.  Sharon was born in Sault Ste. Marie, Ontario on June 3, 1947, and had been a resident of Revelstoke since November 1989.  She enjoyed her time spent in her garden and loved listening to the robins as they hinted at the coming of spring.  Sharon's joy in life was spending time with her grandchildren.
She is survived by her partner of 23 years; John Hebert of Revelstoke; two children:  Glen (Marcella) Clayton and Patrick Clayton all of Edmonton; four grandchildren: Kurt, Kyle, Kristine and Brandon; one great grandchild, Adrian; her mother, Violet Monet of Revelstoke; one sister, Sheila (Arnold) Emes and nieces Charlene and Mavis all of Chilliwack.
Messages of condolence may be sent to the family by visiting Sharon's obituary notice at:  www.brandonbowersfuneralhome.com.
Cremation arrangements are in the care of Brandon Bowers Funeral Home,  Revelstoke.