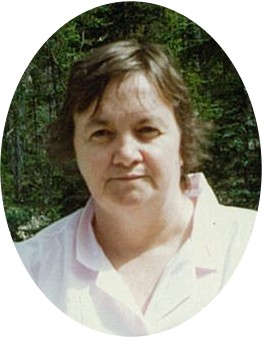 Ann Tallis passed away at Shuswap Lake General Hospital in Salmon Arm on Tuesday, March 13th, 2012 at the age of 72 years.  A Memorial Service will be held at the Revelstoke Senior's Center on Saturday afternoon, March 17th at 1:00 p.m., with Reverend Ken Jones officiating.  In lieu of flowers, memorial contributions may be made to the Revelstoke Senior's Center, in memory of Ann.
Ann was born in Calgary, Alberta on May 23, 1939 and had been a resident of Revelstoke since 1972.  She was active with the Revelstoke Senior Citizen's Association and was a member of the Royal Canadian Legion and had been an executive of the club.  Ann enjoyed knitting and surfing on the computer.  She also enjoyed watching television and her favourite shows were Jeopardy, Wheel of Fortune, Heartland and the Lawrence Welk Show.
Ann was predeceased by her parents and one sister, Frances.  She is survived by her husband Arnold of Revelstoke; two children: Diane (Robin) Ozerow and Rob Tallis, all of Revelstoke; two grandchildren: Byron and Erik, both of Revelstoke; one brother Rhodie Bennet of Nanton, Alberta and one sister Edie (Randy) Grimshied of Kindersley, Saskatchewan as well as several nieces and nephews.
Messages of condolence may be sent to the family by visiting Ann's obituary at: www.brandonbowersfuneralhome.com.
Cremation arrangements are in the care of Brandon Bowers Funeral Home.