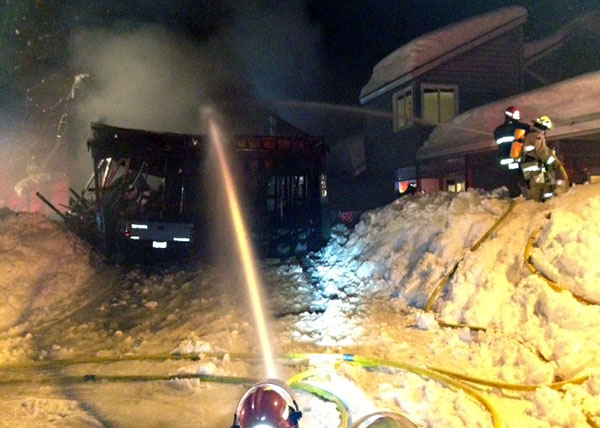 A 911 call on Saturday evening brought Revelstoke Fire Rescue Services screaming into Columbia Park where a fire was gutting a home on the 100 block of Greely Crescent.
"As our engines were approaching the area of Columbia Park, the flames were visible from the Trans-Canada Highway, so we knew we had a substation structure fire," said Fire Chief Rob Girard.
He said in a statement Monday that the fire spread inside from the structure's carport and up to the roof.
"Fire crews quickly extinguished the fire, located in carport while protecting the house to the right of the structure," Girard said. "We began a quick interior attack as the  fire had spread into the roof of the residence, but the attack team was forced out by changing fire conditions, changing our tactics to a defensive fire attack."
He said Emergency Social Services found shelter for the five people and a dog who lived in the house
Firefighters extinguished and overhauled the fire in just over two hours, with no injuries to any of the 22 fire personnel who responded to the alarm.
As to the cause of the fire, it is being investigated by Fire Inspector Roger Echlin.