Earlier this month, the Auditor General for British Columbia released a report on the state of timber management by the Minister of Forests.  By any measure, the report is a scathing indictment of the ministry and proof that the continuous funding cuts made by 11 years of BC Liberal government have left a once proud Forest Service in disarray.
The Ministry's objectives for timber management are very broad, as they should be.  The ministry is expected to encourage maximum productivity of the forests, to manage forest resources for both immediate and long-term economic and social benefit, and to plan the use of the forests for multiple values such as wildlife, water, and outdoor recreation.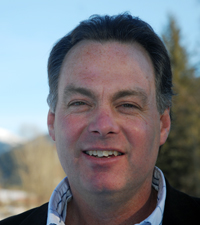 In this area, we know just how important the forest lands are.  We rely on healthy forests for our economy and our lifestyle.  And we depend on the Minister of Forests to be a good steward of this resource for the survival of our communities.
But instead of taking this responsibility seriously, the BC Liberals have systematically gutted the Forest Service.  Each budget year rolls out deeper and deeper cuts, laying off experienced professional staff and severely reducing the Ministry's ability to fulfill its purpose.
The Auditor General's report states that the ministry does not have clearly defined timber objectives and therefore cannot ensure that its management practices are effective.  The report states that existing management practices are insufficient to protect us against declining timber supply and reduced species diversity.  And the report states that the ministry does not appropriately monitor and report its timber results against its timber objectives.
This description of the problem is couched in fairly gentle language, but one February 17th headline was less diplomatic in its characterization of the report's findings.  It declared: 'BC government killing forest industry'.
The Auditor General laid out 6 recommendations for action to begin to repair the damage that has been done so far, but the Minister of Forests is continuing to act like nothing is wrong.  This response is simply not good enough.
As the Opposition critic for Forests, I am committed to doing everything I can to push the Minister of Forests to take appropriate action. I would encourage you to join me by sending an email today to FLNR.minister@gov.bc.ca asking Minister Thomson to put forward meaningful and specific action plans to immediately implement all of the Auditor General's recommendations.
Healthy forests are critical for our economic, recreational and environmental well-being.  We all need to do our part to protect this most valuable asset.
Norm Macdonald is MLA
 for Columbia River – Revelstoke and  Opposition Critic for Forests, Lands and Natural Resource Operation. He can be reached at 250-344-4816 | 1-866-870-4188 |104, 806 9th Street N | Box 2052 Golden BC V0A 1H0 | www.NormMacdonald.ca