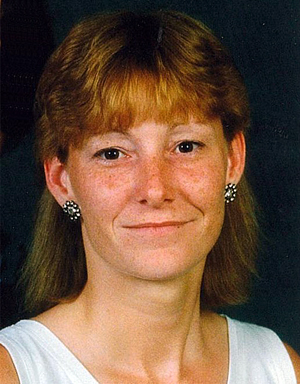 Kelly Lee Hamilton passed away at her home in Revelstoke on Wednesday, December 28th, 2011 at the age of 51 years.  There will be a Celebration of Kelly's life held in the spring of 2012.  In lieu of flowers, memorial contributions may be made to the Revelstoke Food Bank, Box 2880, Revelstoke, B.C. V0E 2S0 or to the B.C. Children's Hospital, 4480 Oak Street, Vancouver, B.C. V6H 3V4, in memory of Kelly.
Kelly was born in New Westminster, B.C. on March 8, 1960 and had been a resident of Revelstoke since 1980.  She enjoyed baking and cooking.  Kelly especially enjoyed taking care of kids and she was everybody's second mom.
Kelly is survived by her husband Jim of Revelstoke; daughter Jen Hamilton of Penticton; four grandchildren: Gage, Morgan, Grace and Carsen; father, Tom Kuntz of Port Coquitlam, B.C., mother Vi Kuntz of New Westminster, B.C. three brothers: John Kuntz of Port Coquitlam, Mike Kuntz of Victoria and Randy Kuntz of Toronto; mother-in-law Irene Hamilton of Richmond, B.C., her dog Sadie, numerous nieces and nephews as well as her good friends Ruth and Linda.
Messages of condolence may be sent to the family by visiting Kelly's obituary at www.brandonbowersfuneralhome.com.
The family would like to send out a special thank you to the paramedics and doctors and staff at the hospital for all your special care of Kelly.
Cremation arrangements were in the care of Brandon Bowers Funeral Home, Revelstoke.