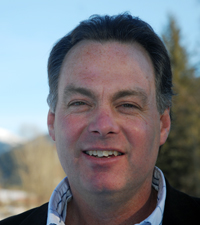 Over Christmas and New Years,  many of us will gather with friends and family.  It is an opportunity to enjoy good company, but also a time to reflect on our good fortune.
In good times or tough times, Canadians generally are better off than those who live in other parts of the world.  We live in a peaceful and prosperous place.
Kootenay residents are particularly fortunate, especially if you love the outdoors.  We have cross country and downhill skiing, snowboarding and snow shoeing, as well as some of the finest snowmobiling in the world.  We have ice fishing, winter walks and skating on our frozen lakes.
I hope that you will take some time this holiday season to get outside and enjoy all that this area has to offer.
Have a safe and happy holiday season.
Norm Macdonald is the MLA for Columbia River-Revelstoke