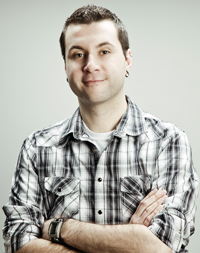 Opening day at your home ski resort is akin to the Superbowl, FIFA World Cup and Stanley Cup finals rolled into one for serious shred heads.  When Revelstoke Mountain Resort announced opening early for a special "sneak peek" weekend, there was an instant and palpable buzz around town.
The entire week leading to opening day on November 26, we sat in whispered corners, scheming when we would arrive, what gear we would bring and who would comprise the crew necessary to pull of our mission.  We had decided to camp out in line the night before opening just to say we could.  Our team consisted of: C-Bass, gear and cuisine specialist; Johnny, transportation and support; JD, communications and planning; and Tan; security and surveillance.  We assembled in the parking lot at Revelstoke Mountain Resort at 8:30pm the day before opening.  What follows is a limited account of the 12 hours leading up to the turning of the first gondola.
5:00 pm – A quick phone call to the crew determines we'll convene in the RMR parking lot at 8:30pm.  While we are mostly ready to go now, the consensus is that we partied too hard last night and could use some additional indoor relaxation time.  Feel we may be cutting it close.
8:30 pm – Johnny forgot his sleeping bag at the house (amateur) and had to turn around.  It's up to me to hold our place until they arrive.  As I pull into the parking lot at 8:30 sharp, I notice another crew unloading their gear for the night.  We are officially 2nd.
9:13 pm – Camp is set up and the chairs are out.  It's a surprisingly warm night, maybe only -3 or so.  We've become friends with the snowboarders ahead of us in line, and while they tease us about being 2nd place, we remind them that as skiers, we'll likely be passing them between the gondola and the stoke chair.
9:47 pm – There are now about 15 of us with tents set up and we have named our location "Shantytown" complete with it's own code of honour and postal code.  Is it giddiness for the coming morning, sleep deprivation from the last few days, or something else?
10:19 pm – Mmmm.  Delicious warm tea supplied by Tan.  Turns out "surveillance" isn't her only specialty on this mission.
11:30 pm – C-Bass arrives now that he's finished work.  Our crew is complete!
11:53 pm – Johnny returns after having been gone for the better part of an hour with 2 McDonalds' cheeseburgers for C-Bass and I.  Although ice cold, they are perhaps the best ever tasted.
12:06 pm – Conversation turns to the actual "first guy" in line.  Turns out he drove all the way here from Edmonton, will camp, ski, and then drive back to Edmonton.  When asked why he would do that his simple answer resonates with all of us:  "Well, why not?"
1:22 am – Delirium is setting in earlier than expected.  I amaze and horrify new friend Ben, from Nelson, with my incredibly quick MacGyver-like espionage skills thanks to the screwdriver that is my belt buckle.  It quickly is outlawed as a discussion topic in Shantytown.
2:21 am – Convinced that the two mannequins in the RMR retail store are whispering to each other and silently judging all of us.  We quickly concoct a plan to teach them a lesson.  Implementation proves difficult.
2:58 am – C-Bass and I decide it's time to try to catch some sleep.  Instead of crawling into the tent, we toss out our sleeping bags and crash out on the icy ground.  I'm more than warm in my -35 bag.
4:01 am – New voices alert me that "Shantytown" is now turning into "Line-up Land" as the first non-campers are starting to arrive.  I poke my head out of my sleeping bag and find a light dusting of 5cms or so have covered the ground, and me!
4:17 am– I crawl out of my cozy snow cocoon and into the growing anticipation that
"Shantytown/Line-up Land" is turning into.
5:00 am – Shantytown residents slowly begin the deconstruction of our little village.  No one wants to be fumbling with gear when the line reaches its peak, nor when the gondola finally starts turning.
6:30 am – Our crew begins cooking bacon and eggs for breakfast in the lift line.  Instant +500 gnar points.  I'm told people near the back of the line by the parking lot can smell it.
7:30 am – Our photos and videos are taken as the "first" people in line.  We are much too focused for this distraction of celebrity.  Only the gondola doors opening matters now.
8:30 am – The doors are open!  Run!
Of course, there were many people who thought we were crazy for going up so early, but in the words of that Edmontonian, "why not?"  Some people felt their gnar factor threatened that they didn't have the commitment to camp out the night before and tried to project that feeling of inadequacy onto all of us in Shantytown.  But don't they realize that life is about the journey not the destination?  First tracks were the cherry on top.  We spent the night laughing with like minded people, all stoked on the day ahead of us, planning where we'd rip first, speculating about snow coverage and the carnage that would ensue over the span of 12 hours.
Oh yeah, and then we went skiing and ripped some all-time epic lines.