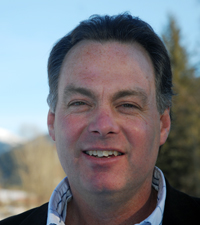 I have often said in these reports that the way we treat the most vulnerable is a true measure of the success of our society.  I feel strongly that this is true, and I fear that by this measure, our province is failing.
In the Legislature this week, two issues were thoroughly canvassed in Question Period, and they both perfectly illustrate just how tough things are for the vulnerable in this province.
The first was the failure of this BC Liberal government to fully compensate all Woodlands survivors.  Hundreds of students at Woodlands endured abuse in this government-operated school.  Some students have received compensation, but this government has used a legal technicality to make some survivors ineligible.
If this government believed in fairness and in ensuring that those in need were taken care of, all the survivors of Woodlands would be compensated.
The second issue is the crisis in Community Living BC (CLBC), the government organization tasked with providing services to adults with developmental disabilities.  All across the province, hundreds of cases of vulnerable people being forced to move out of group homes have been reported.  As well, 3000 individuals are currently eligible, but waiting, for CLBC services.
For more than a year, through four different ministers, the BC Liberals have insisted that everything is fine with CLBC.  The very fact that there have been four different ministers in just a year speaks to chaos and a lack of focus on this very important issue.
This government has consistently chosen to underfund CLBC, while at the same time they rewarded senior executives within CLBC with performance bonuses for cutting services to vulnerable adults.
A total of 65 group homes have been closed to save money and many residents have been forced into other forms of accommodation against their will.
I know that people in this area feel strongly that we have a responsibility as a society to take care of those who are unable to care for themselves.  We pool our resources through taxation so that we can provide the services that people need, and we are happy to do so.
But this BC Liberal government is mismanaging that pooled resource.  Instead of making sure the vulnerable are treated with decency and respect, this government is playing games with people's lives.
Norm Macdonald is the New Democratic MLA for Columbia River – Revelstoke