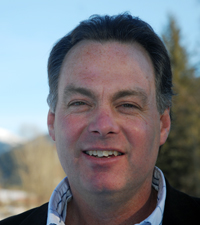 This week, more than half a million children will return to a classroom in BC's public school system.
Public education in this country has a long history as early settlers pooled their resources to build schoolhouses and hire teachers.
These pioneers understood the value of education and they knew that the only way their new society would flourish was through providing educational opportunities to everyone.
A quality public education system provides a shared educational experience, building social cohesion and tolerance, giving every child the chance to succeed and grow.
But maintaining a quality public education system takes effort and resources.  It is not something that we can take for granted, yet the BC Liberals seem to be doing just that.
Premier Clark and the Minister of Education seem determined to approach bargaining with teachers with threats and conflict.  Instead of talking, listening and putting students first, the government insists on continuing to underfund the system that is critical to our society.
Before being elected as your MLA I was a teacher and a principal.  I am passionate about education.  I've taught here and in Africa, and I've seen first-hand the value of education.
I can even say that the cuts to education that I witnessed during my last years teaching were instrumental in my decisions to run for MLA.  I believe we must do better, not just for our kids but for the whole of society.
It is time for the government to roll up its sleeves and get to work on making our public school system the best it can be.  That means working positively with teachers, who are absolutely key in the success of our system thus far.  The government must address the teachers' concerns around class size and composition because these inadequate learning conditions are having a detrimental effect on children's learning across the province.  In fact, more than 12,000 BC classrooms do not meet legislated minimum standards for size and composition.
People in this area want the government to protect our public education system, but instead this government is just trying to pick a fight.
We all agree.  It's time for the government to put our kids' education ahead of political opportunity.
Norm Macdonald is the New Democratic Party MLA for Columbia River – Revelstoke