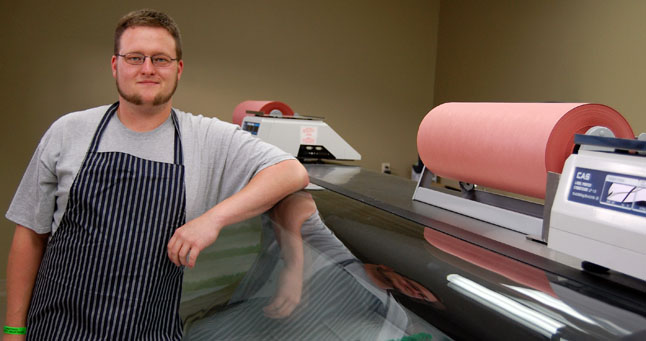 By David F. Rooney
It has been months in the making and hundreds of local residents have been avidly awaiting its opening — and we can now say Ray's Butcher Shop will open this Friday morning.
Proprietor Ray Cooper has invested a substantial amount of money in the venture, which he hopes will be a hit with local consumers.
With beef, pork, poultry, deli meats and cheeses from regional sources, Ray's Butcher Shop will be as local as possible.
He'll also offer customers an opportunity to order specialty packs of different cuts and will be seeking local recipes so that he can offer Revelstokians sausages based on home-grown local formulas.
Cooper said he'll have three staff members. Joanie Devlin and Justine Windsor will handle the front counter while Michael MacNeil will help him with the meat cutting.
Whole turkeys and beef rib roasts will be available via special order for holidays such as Thanksgiving, Christmas, New Year's and Easter.
He has always been certain that the local market will support an independent butcher shop, but actually establishing one is daunting.
"I'm really excited, but I'm a little scared, too" he said in an interview. "You don't do something like this without think about all the consequences."
None of that has deterred Cooper.
He knows his shop has been long-awaited. Since the story broke in The Current in late April scores have been asking when, oh when, would it open. He had a couple of delays concerning the arrival of his walk-in freezers and other equipment but that's behind him. Cooper has ordered all of his meats and they'll arrive on Thursday —just in time for his opening on Friday morning.