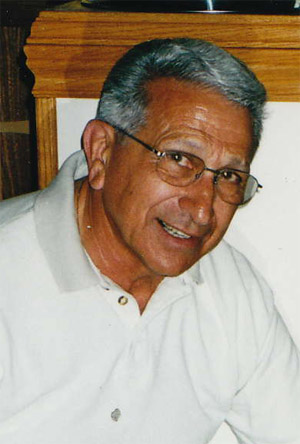 Robert  Correale passed away peacefully at his home in Armstrong on Saturday, August 13, 2011 with his loving family at his side. Bob was born in Revelstoke, BC, on February 6, 1933.
He is survived  by his wife Rona, his son David (Linda) Correale, daughter Gina Correale, his grandchildren Valentina and Melia, brothers Gordon (May) Correale and Len (Betty Jean) Correale, sister Sharon (Mort) Rafuse as well as numerous nieces and nephews. He is also survived by his second family, Tanya Potts, Travis (Tamara) Potts and grandchildren Kytlyn, Courtney and Taylor. Bob was predeceased by his wife Betty and his parents Tony and Annie Correale.
Bob was a Vernon area resident since 1953 and many people will best remember him for his local business, Correale Upholstery and Drapery House, which he owned until his retirement in 1996.
A casual outdoor celebration of Bob's life was held on Friday, August 19, from 3 pm to 6 pm at Dave Correale's residence, 240 Stepping Stones Road, Vernon, BC.
In lieu of flowers those friends wishing to make memorial contributions in Bob's memory may do so to the BC heart and Stroke Foundation. Arrangements are in the care of Vernon Funderal Home, 250-542-0155.