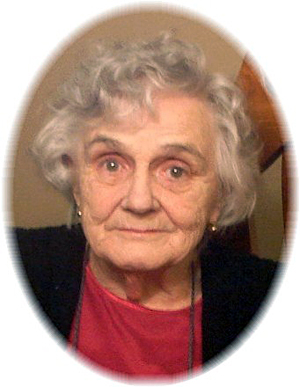 Mrs. Norma Patricia Marshall passed away at her home in Revelstoke on July 10, 2011, at the age of 81 years.
A memorial funeral service will held from the Revelstoke United Church on Friday afternoon, July 22nd at 1 p.m. with Reverend Ken Jones officiating.  Interment of the cremated remains will follow in the family plot of Mountain View Cemetery, Revelstoke.
In lieu of flowers, memorial contributions may be made to the Revelstoke Community Foundation, P.O. Box 2398, Revelstoke, B.C. V0E 2S0, in memory of Norma.
Norma was born in Vancouver, B.C. on December 9, 1929.  She completed her schooling and went onto Nursing School in Kamloops graduating in 1951.  Norma loved being a nurse and was very proud of her graduating class; she kept in touch with them all for many years.  Norma married Norman Marshall in 1953 and they moved to Revelstoke in 1955.  She worked as a Registered Nurse at Queen Victoria Hospital and was the Public Health Nurse in Revelstoke for many years.  She is fondly remembered by many residents for her 'painless needles'.  Norma was an active member of the Revelstoke Kinnette Club and the Royal Canadian Legion.  She loved gardening and will be remembered for her wonderful flower gardens.  Norma entered her flowers in the Armstrong Fair and won many ribbons over the years.  One year she proudly entered her biscuits and won First prize, unseating the previous first prize record of 30 continuous years for biscuits.  In her younger years, Norma loved sewing and was proficient at this. She enjoyed the time spent with her family especially her grandchildren; they were the 'apple of her eye'.
Norma was predeceased by her parents and by her husband, Norman in 2007.  She is survived by two children: Patti Marshall of Vernon, George (Terry) Marshall of Revelstoke, two grandchildren: Jamie and Murray and her grand-dog, Tobi all Revelstoke.  She is also survived by one brother, Lorne McConnell of Burnaby.
Messages of condolence may be sent to the family by visiting www.brandonbowersfuneralhome.com.
Arrangements are in the care of Brandon Bowers Funeral Home, Revelstoke, B.C.