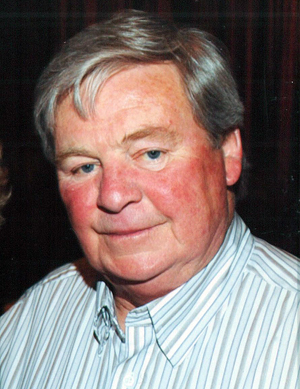 John Albert Joseph Archer passed away in Royal Inland Hospital, Kamloops, BC on Wednesday, July 6, 2011 at the age of 70 years.
A celebration of life service will be held from the chapel of Bowers Funeral Home, Salmon Arm, on Sunday afternoon, July 17, at 1 pm with Jack Bowers the funeral celebrant.
A reception will follow in the Mountainside room at Bowers.
John was born in Blackpool, England on June 25, 1941.  He worked in Squamish prior to moving to Revelstoke in 1975 working in the lumber industry with road construction.  John worked his way up to superintendent and then Vice President with Beaumont Timber. He is well remembered and respected for his work ethic, and his dedication and support with all his family and friends.
John was predeceased by a son, Tim, on November 12, 1985, parents, George and Vera, and sister Gina.
John leaves his loving family, wife Phyllis, daughter, Teena, and her children Jennifer and Cody of Prince George; son, Terry, and daughter in law, Tracy, and children, Devin and Skyller of Revelstoke; sister Eddie, brothers, Ken and Pat.
In lieu of flowers, memorial donations may be sent to the charity of one's choice.
Email condolences may be sent to the family by visiting John's obituary at www.bowersfuneralservice.com.
Funeral arrangements are in the care of Bowers Funeral Home and Crematorium.