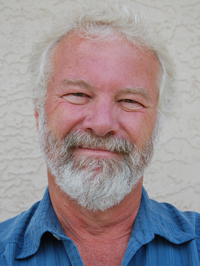 Most of its discussions have been held behind closed doors, but details are slowly emerging about the proposal to build a new Visitor Information Centre and/or Business Info Centre in downtown Revelstoke.
For starters, we can report that a proposal submitted by the Kelowa firm of Miekeljohn Architects Ltd. beat six other proposals to design the project. This does not mean they have been issued a contract. Their proposal was simply viewed as the best one offered.
Miekeljohn has designed some very impressive buildings in Kelowna's Pandosy district as well as notable VICs in other BC cities.
That's fine as far as it goes, but there are three outstanding issues that must be determined:
Should it be a small, stand-alone VIC or, as some want, a VIC-cum-Business Info Centre housing both the Chamber of Commerce and the Community Futures Development Corporation;
Should it be built on the City-owned land adjacent to Grizzly Plaza or on a privately owned parcel at Victoria Road and Campbell; and, finally,
Who should operate it?
The first two questions are closely related. One artist's conception for a VIC-cum-Business Info Centre shows a two-storey building with 2,000-4,000 square feet of office space for the Chamber and CFDC.
But such an imposing structure may be the wrong thing to install in the existing City-owned parking lot on south side of Grizzly Plaza. That kind of office building would have an immediate impact on the ambience of the Plaza, by infringing on the existing open space at that end of Mackenzie. A small, stand-alone VIC may be the best thing if something must be built there. What might be even better would be purchasing an existing downtown building, ideally a heritage structure if one could be found, to house the VIC.
There is an alternative location — the vacant lot at the corner of Campbell and Victoria that is owned by the Beruschi family. A VIC or VIC plus Business Info Centre would fill that spot and provide visible access to visitors. This location is currently under discussion. Building a full-blown Business and Visitor Centre is currently estimated to cost about $1.2 million. A small, stand-alone VIC would cost less.
As to who would run the VIC… that's a matter of discussion and negotiations involving the Chamber of Commerce, the Revelstoke Accommodation Association, Revelstoke Mountain Resort and the City.  The Chamber, RAA and RMR all have their own marketing machines and the thinking among them is that Revelstoke would be best-served by a single tourism marking entity. The City is involved because it is a major supporter of the Chamber.
Obviously there is a lot going on but don't expect to see any work on this begin anytime soon. The earliest anything might happen now is likely in 2012.