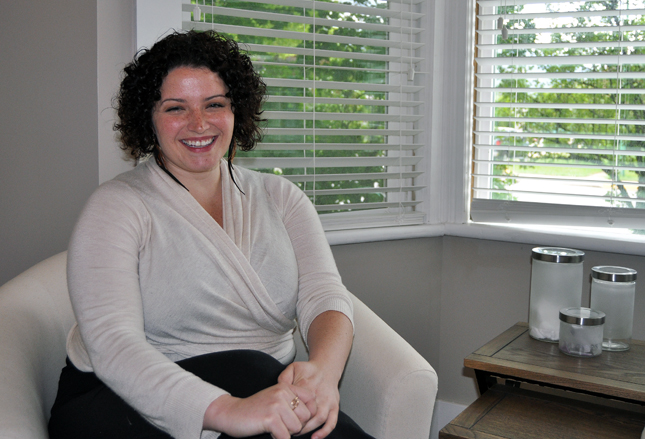 By David F. Rooney
Theresa Camozzi has returned home to Revelstoke from Ontario to set up a practice as a naturopathic physician — the first one in the city.
Born in Calgary and raised in Revelstoke from the age of three, there is no better place for this naturopathic doctor to practice than her own home town. Her Return to Grace Naturopathic Clinic is located at 414 MacKenzie Avenue and she said she plans to hold a casual open house on July 1 at 2 pm "to meet some people in the community and let everyone know I'm here."
Camozzi said she studied biology at the University of Calgary where she acquired a BSc. She also studied molecular genetics at the University of Groningen during an exchange and worked in research in Continuing Medical Education at the University of Calgary until discovering naturopathic medicine. Naturopathic medicine is a medical system that uses natural healing processes to treat the underlying causes of disease. Naturopathic physicians in BC are licenced as primary-care doctors.
Stricken with carpal tunnel syndrome in both arms, Camozzi was told she would have to live with that for the rest of her life, but after being treated by a naturopath in Calgary, she knew naturopathy was the field she really wanted to concentrate on and moved to Toronto to attend the Canadian College of Naturopathic Medicine.
Now, after four more years of study, she is opening her practice in Revelstoke.
"This is home — it's where I should be," she said.
Potential patients can visit Camozzi's website www.returntograce.net to arrange for an appointment.