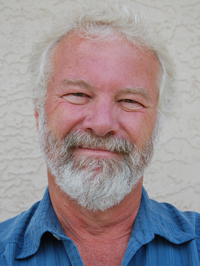 As we consider who to vote for today one question should, in my opinion, be upper-most in our minds: who will be the best champion for Revelstoke?
Will it be Independent Brent Bush, the Green Party's Bill Green, Liberal Betty Aitchison, New Democrat Mark Shmigelsky or Conservative David Wilks?
When I say "champion" I mean someone who will actually work to help us achieve some of our community-specific objectives not just adhere to a set of party goals.
This past election campaign has seemed to be about nothing but which party will have power. There have been no substantive issues and all major parties have used attack ads to an extent that appalls thinking Canadians. Stop Stephen Harper! Stop Michael Ignatieff! Stop Jack Layton! It's enough to make you question the viability of our political system.
With all that negativity riding the political waves it is up to ordinary voters, like us, to make the right choice — the positive choice — we believe is best for our community. Of course, no one is going to force us to spend a few minutes casting a ballot. It is our right to vote or not vote. No one in this country disputes that. However, having said that we should also consider that we have a duty to vote. And if we don't exercise that duty we shouldn't be surprised if we don't like the result of the election, should we?
Voting begins at 7 am at the Community Centre and ends at 7 pm. Please bring the voter registration card you received in the mail and photo ID that shows your address.
Each vote matters. Use it.