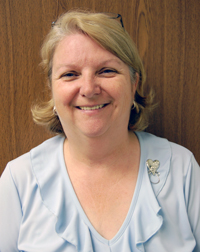 Having an active lifestyle contributes to a healthy body and mind and helps maintain independence.  Who knew that having fun could help you delay aging, improve your mood and help fight age related illnesses?  Staying active as we age is important to our overall health.  Participating in activities and hobbies promotes socialization, physical activity as well as using the mind.  It can increase your ability to focus, improve your memory, reduce stress, enhance the immune system and improve self esteem.  This is particularly important for the elderly
Our local senior's center, as always, is filled with activities.  There is a multitude of things you can get involved in if you want to participate.  A monthly calendar is available or you can drop in to the center when it's open to find out what's going on.
There are over 290 members in good standing for 2011 and its only early May.  If you haven't paid your membership for this year you can pay it anytime – it's a mere $10 per year and the benefits are priceless.  New members are always welcome – the more the merrier.
Some of our activities include Bingo, Wii Games, Bridge, Carpet Bowling, Darts, Billiards, Seniors Choir, and Whist.  You can also get involved with five pin bowling, take a computer class, and attend the monthly birthday party, general meeting or the  dinner social. There is always room for more activities if you have something you want to add.  Our entertainment committee is always looking for ideas and volunteers.
Some of our local seniors are busy getting ready to participate in the Senior Games being held in August.  Last year our seniors brought home 4 medals in Darts – 3 Gold and 1 Bronze – quite an outstanding achievement.
As you can see our Revelstoke Seniors can keep active by participating in our many activities in order to enhance their quality of life.  So, come on out, do something fun and surround yourself with people whose company you enjoy.
For more information please contact the Revelstoke Senior Citizens Association at 250-837-9456.