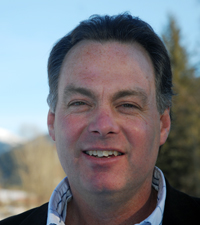 On June 24, you will be asked to decide what should be done with the Harmonized Sales Tax (HST).  The HST is a $1.9 billion tax shift away from big business onto individual taxpayers, and it was a tax change that was implemented against your express wishes.
When the HST was first announced, the BC Liberals said it was the single greatest thing that could be done to improve our economy.
British Columbians strongly disagreed.  More than 700,000 British Columbians signed a petition against the HST; an unprecedented statement of clear opposition.
British Columbians said that the HST was a tax cut for corporations that had already received numerous tax breaks, and that it was unfair that regular people would have to pay more.
British Columbians also said that items that were formerly exempted from tax such as bicycles and Energy Smart appliances would now be taxable, and that we would no longer be able to establish our own tax policy within British Columbia's borders.
The BC Liberals would not listen.  They pushed ahead with the implementation of the HST.  That decision ultimately resulted in the resignation of Premier Campbell, a startling reminder of what happens when a government completely loses touch with the people that it is supposed to serve.
But what of the new Premier?  Has Christy Clark been any more responsive or respectful in her handling of this file?
The list of Christy Clark's flip-flops and dodges on the HST issue is too long to articulate here but it is clear that everything is being done to muddle the issue. There is an attempt to buy off British Columbians with their own money by promising that the rate on the HST will be dropped at some future date.
Premier Clark has also embarked on a $7 million taxpayer-funded campaign to convince you that we can't afford to cancel the HST.   But British Columbians are not going to be fooled.
You are going to get one more chance to tell the BC Liberals that they can't get away with forcing this tax on British Columbians.
Next month, you will receive a mail-in ballot asking you to make choice.  I think you will agree, the answer to the referendum question 'Are you in favour of extinguishing the HST and reinstating the PST in conjunction with the GST?' can only be YES.
Norm Macdonald is the New Democratic Party MLA for Columbia River-Revelstoke. You can each his office toll free at 1-866-870-4188 or visit his website at www.NormMacdonald.ca